Joined

12 December 2006
Messages

767
Reaction score

63
Points

28
Location
Website
Country
Instagram
Hello everyone!
As some of you are probably aware, we have been making significant changes to our forums in order to enhance the user experience, hopefully you will like them.
If anyone would like to leave their feedback or suggestions, please reply to this thread! All kinds of feedback (good or bad) would be greatly appreciated!
Below is a brief list of what has been done
1. Forum Default Template

The theme has been updated to a more modern style and hopefully easier to use on mobiles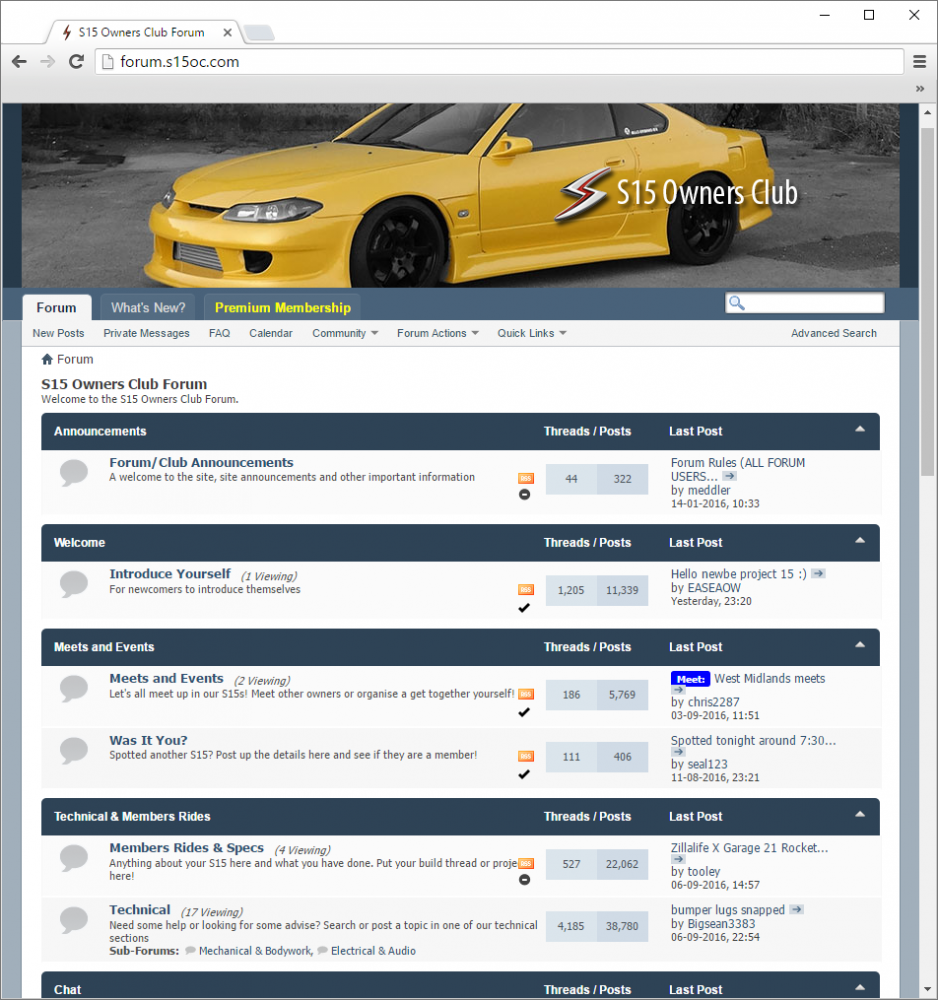 If you want to use the old theme, you can easily select it at the bottom left hand side of the screen and select vB4 Default Style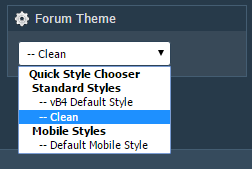 2. Meets & Events
The Meets and Events forums have now been merged into one
We have introduced prefix's which allow you to tag your post with the type of event, allowing us to keep all information in once tidy forum.

3. Classified adverts
We have restructured the classified adverts and removed the "Wanted" forum.
Wanted ads are now integrated within the corresponding classified section with new prefix's introduced for items For Sale(FS) and items Wanted (WTB)

The structure has changed from:
For Sale, Wanted & Traders
Cars For Sale
Car Parts For Sale
Other Items For Sale
Wanted
Traders
Importers & Exporters
Changed to:
For Sale and Wanted
Cars for sale
Car Parts for sale
Other items for sale
eBay
Traders
Traders: Products and offers
Importers & Exporters
Interested in becoming a trader? (link to contact us)
In the future we will be introducing individual forums for specific traders.
4. User Ranks and Titles
User Ranks have now been introduced:

to

Titles have been changed for staff, traders and members:




5. Instagram links on profiles
As a lot of users use instragram, we have introduced a new profile field to accomodate this. This will show under your stats when you post.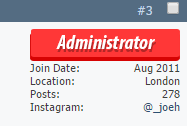 The username is clickable and links directly to either Instagram.com or the instagram app on your phone.
You can set your instagram user here (at the bottom of the page):
http://forum.s15oc.com/profile.php?do=editprofile
6. New Emoticons/Smilies
Pretty much self explanatory
:tea:
7. Instant Notifications for Forums
You can now get an immediate email notification when a new thread is made in a forum of your choice (this was previously limited to daily or weekly notifications)

8. Increased Avatar Size
We have increased the avatar size now to 210px x 100px for all members.
9. Higher image post limit
We have increased the amount of images per post to 10, this is to help users who make build threads to have more flexibility of posting a large amount of images
10. New Members

We have made it easier for new members to join, all that is needed now is an introduction post in the "Introduce Yourself" forum. The post will be moderated and if approved, the user will receive full forum access.
11. Liking a post or reply
You can now like post by clicking on the "Like" button on the bottom left of any post.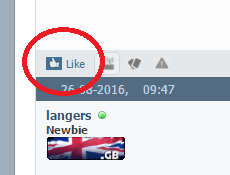 If you want to view posts that you have liked, or posts that you have made that have been liked by others, you can view this from your profile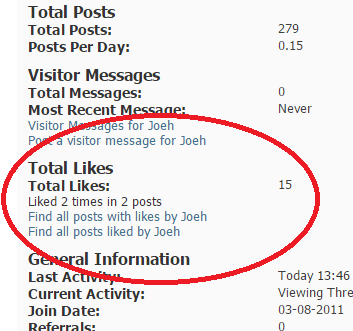 You can also treat this as a way of setting a post to "favourite" for viewing later!

There will be more updates in the near future, hopefully you can enjoy these for now!
Let us know what you think by replying to this post!