1999 Nissan Silvia S15 Spec R - 6SPD Manual
(imported completely standard in November 2009)
Pearl White with complete and factory fitted aero kit apart from the spoiler HID's as standard.
134k indicated 100k in km so roughly 94k miles.
Taxed till Dec, MOT'd till Dec 5th, I will be renewing the MOT in the next couple weeks.
Has all the standard Spec R refinements as to be expected.
Spec is roughly listed below im bound to miss some stuff.
Engine..
Apexi filter
Stainless turbo elbow
Garret GT2871R turbo - new
3" downpipe & decat
HKS Hi-Power s15 specific cat back (plod freindly)
HKS Adjustable actulator
Front mounted intercooler
Braided oil & water lines - new
Nismo 555cc injectors
Z32 afm
Walbro fuel pump
NGK Iridium plugs - new
Greddy ProfecB Boost controller set at 1.3 bar high and 0.8 bar low
Nistune ecu board - mapped by Horsham to 352bhp
Horsham Re - circ kit
Horsham manifold
Transmission + Body...
Tomei 2way LSD (3.9 final drive)
Driftworks front solid LSD mounts
Driftworks poly gearbox mount
Cusco engine mounts
Tein tie rods and ends
Daiyama Coilovers
Adjustable tension rods
Adjustable toe, camber, traction rods
Subframe locking collars
Grooved brake discs
Nismo smoked side repeaters
Carbon fiber slam panel
Relocated wiring loom above drivers wheel arch for clearance
Inside...
Nardi Torino 350mm deep corn steering wheel and HKB boss
Blitz shift knob with custom Leather Gaiter
Depo racing gauges (boost, oil temp + pressure, water temp (new sensors)
Kenwood headunit
CAT1 Thatcham Approved alarm with turbo timer built in.
Wheels..
Front ROTA GTR 18x9.5 ET+30 & 20mm spacer with 225/40/18 Hankook evo v12's (new)
Rear ROTA GTR 18x9.5 ET+30 with 255/35/18 Hankook evo v12's (new)
The alignment is set up for drifting, and as most will know this has been used for drifting
so the car is by no means absolutely immaculate but its pretty close.
the only thing that doesn't work is the rear screen heater but i may get round to that.
A lot of the bits on the car are new, the original turbo blew up on the way to jap show
so it has a new turbo and all the supporting mods to have a very healthy and scary 352bhp.
Reason for sale is.. house deposit..
Pictures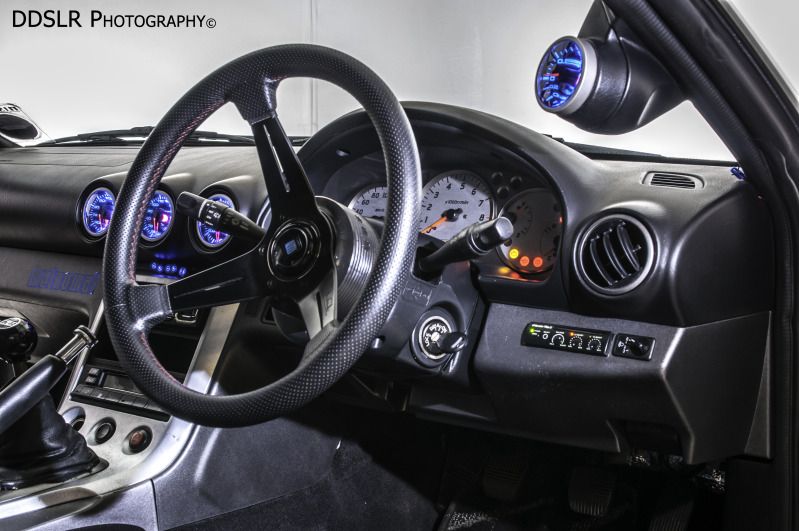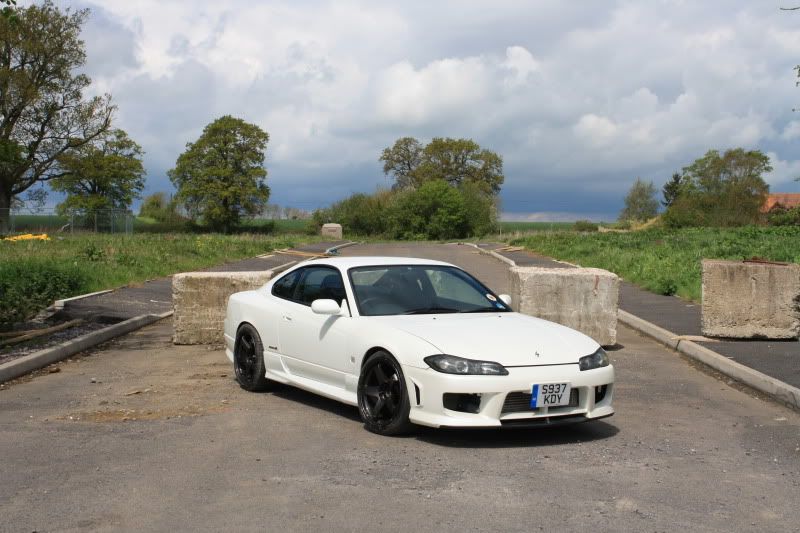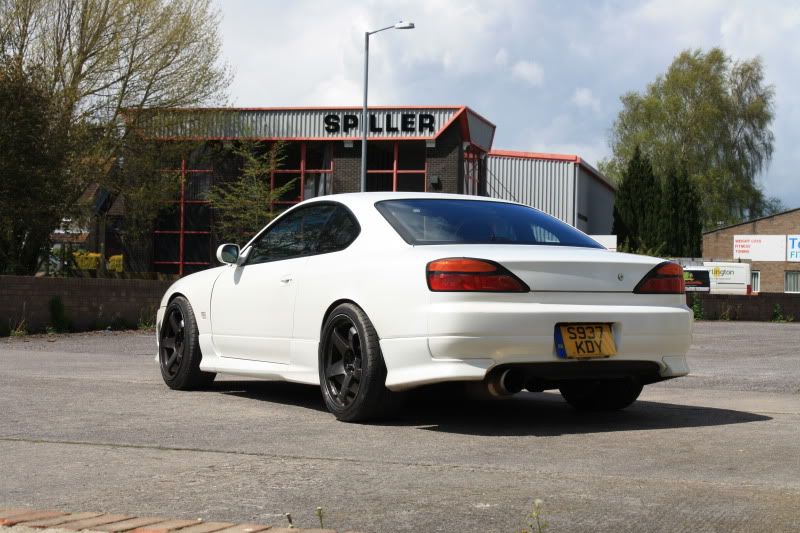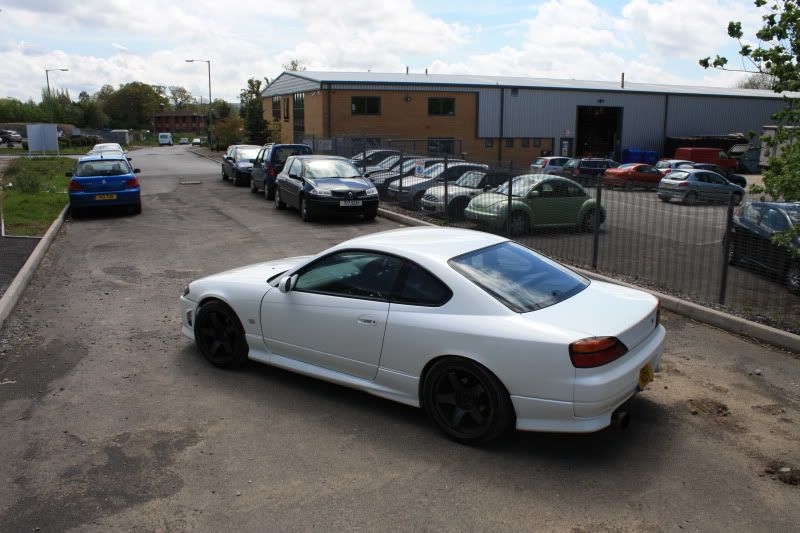 Many more available on request.
Price wise.. Looking at £9750 ono Willing to px something cheaper.
Cheers
Last edited: