Hey guys,
Finally back on here! I have had a lot of cars - Cefiro, S13, S14A, JZX100, WRX, and now up to my 4th S15.
I'll share a few quick pics of my previous S15's and get to the current one! S15 Silvia has always been my dream car, and have been lucky to own a few!
S15 #1 - Yellow 2001 Spec R (ADM) 122,000km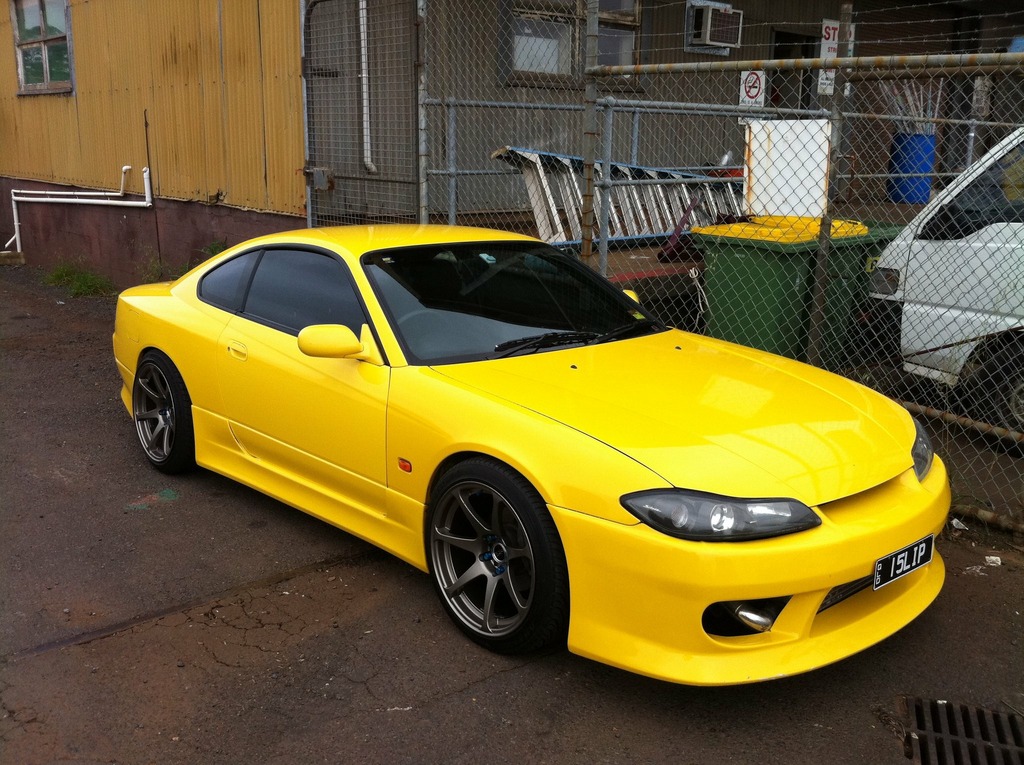 I swapped my JZX100 for this. It was great, had full cusco suspension, power fc, z32, gt2871rs, and all supporting mods - making around 230kW. I couldn't get over the fact that it was yellow and a mate approached me to buy it with a offer i couln't refuse.
S15 #2 - Pewter 2002 Spec R GT (ADM)
97,000km
After selling my WRX and not really having a toy in the garage, I was looking around and found this one - 97,000km with log books, dead stock besides alarm and tint. I put coilovers in, and RSR exhaust, JDM pillar gauge, hardrace arms and a brand new set of Work VSXX on it. I really wanted to keep this one forever, but being 193cm and having a sunroof model - the car was too small for me. I owned it for 2 years, but after trying to modify the seat rail (pretty much seat on floor) I had to advertise for sale for a price i was happy with to part with it. Being super clean with logbooks, it sold in only 12 hours
S15#3 - Aspen White 1999 Spec R (JDM)
111,000km
Shortly after selling my pewter one, a friend tagged me in this white one - Super clean with all genuine aero, all japanese name parts, SSR SP1s etc. Sold the wheels and brought brand new work meister S13P in more aggressive offsets, changed suspension up and cleaned up engine bay etc. Just sold this as I had brought a new SR5 Hilux - the family car!
which brings me to today..
S15 #4 - Brilliant Blue 2002 Spec S GT (ADM)
107,000km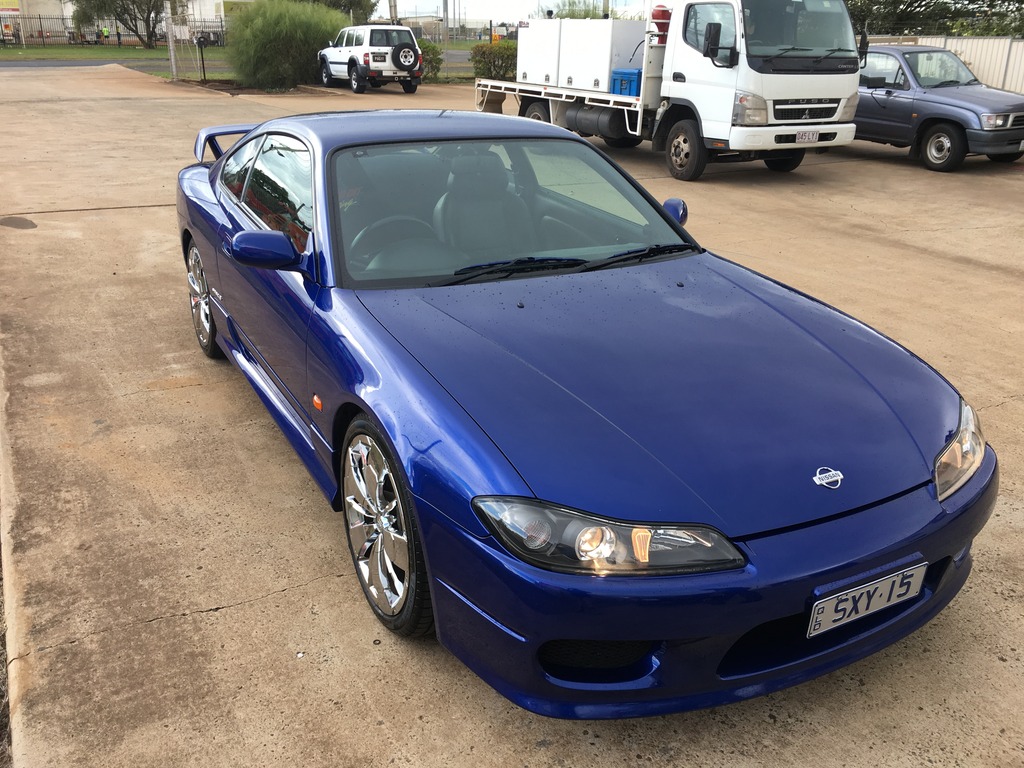 Sooo I have had a bit of history with this car. In 2005, I wanted to go to my formal in my dream car - and S15. I didn't know anyone with one, and so one day I followed a blue one (this blue one) into the car park. I asked the owner if he could take me to my formal in it, he said yes and we have always kept in touch. Every time I have sold a car, I always ask him if he would want to sell his to me. Finally, after years of asking, he is ready to move onto his next car. This is the first S15 I ever sat in, it has had one owner, with logbooks and still to this day gets serviced at nissan. 107,000km on the clock. This one is the keeper. No sunroof, and I still have my suspension and Work Meisters from the white one to go on this one! Picking it up early next week, plans will be to keep a super clean example of an S15 with Work's most iconic wheels on it! These are getting super hard to come by in this condition, So I don't plan on cutting it up for intercoolers etc - besides rolling guards nothing will be irreversible.
The only things done to it are:
- Chrome wheels (going this week)
- Lowered springs (also going this week)
- Focal splits
- Alpine Type R sub in a carpeted custom corner box
- Alpine IDA head unit
- Alpine 4ch Amp
Everything is else as it rolled off the showroom floor!
Will hopefully keep the posts updated as I get rid of the Hot4s special chrome wheels, get all my parts into it etc!
Parts to go on from previous S15's:
- Work Meister S13P
- Cusco (F) BC (R) Coilovers
- Hardrace adjustable camber, toe and traction arms/rods in rear
- Nismo clear indicators
- Yashio Factory Gear Knob
- Yashio Factory Oil Cap
- MCA Real Nuts
- Spac Radiator Cap
Updated mods list 27/11/2019
Engine:
Apexi Power FC
Garrett GTX2867r Gen 2 .64 w/ Turbosmart Wastegate / 16psi Actuator
Tomei Rocker Arm Stoppers
ORC 409D Single Plate Clutch kit
Plazmaman 800x600x300 Core w/ Custom Stainless Steel piping
Turbosmart hose clamps
Stainless Steel intake pipe
HKS SSQV IV BOV
Bosch Z32 AFM
Apexi Pod Filter
Nismo 740cc Injectors
Walbro 255 Fuel Pump
Yashio Factory Oil Cap
Spac Radiator Cap
Modern Metal Dimpled Coil Pack Cover
GK Tech Clear CAS Cover
GK Tech Oil Catch Can
JL Fab Stainless Fusebox Cover
Painted Valve Cover
Suspension:
Cusco (F) BC (R) Coilovers
Hardrace camber arms
Hardrace traction rods
ZSS toe arms
GK Tech Rear LCA's
Cusco Type OS - Front Strut Brace
MCA Real Nuts
Wheels:
Work VS-XX in Burning Silver
Polished Lips / Chrome Hardware
Front: 18x9 +9 R Disc
Rear: 18x9.5 +14 O Disc
Interior:
Red/Black Checkered Floor Mats
Turbosmart 52mm Boost Gauge in JDM A-Pillar Mount
Yashio Factory Gear Knob
18% Tint
Stereo:
Alpine IDA head unit
Focal splits
Alpine Type R sub in custom corner box with new boot floor
Alpine 4ch Amp
Exterior:
Nismo clear indicators
Rolled guards
Shaved Bonnet
Thanks guys
Last edited: