Joined

14 September 2007
Messages

360
Reaction score

0
Points

0
Location
Country
Instagram
Well after 7 years of ownership and almost 10 years of hanging around this place thought I may as well start a little build thread. its only really been over the last year I have started to make changes to the car other than maintenance and keeping it running.
First off this was my welcome page.
https://forum.s15oc.com/introduce-yourself/5669-luckiest-world-reporting.html
I must admit I have had some ups and downs with the car.
I used it as my daily drive for about 4/5 years which included dropping my daughter off at nursery every day in it as well as battling through snow to get to work.
Its on its second SR engine as I had an oil pump failure a few years ago which lead me to making it a second car as I lost a bit of confidence with it and since doing that have driven it less and less until I took it off the road totally after moving from Brentwood to Billericay 2 years ago meaning I now have a drive way.
Turns out the car is not a Spec R at all and is actually a Spec S with what I believe was an S14 engine on a Spec R six speed. not sure what ECU it was and the loom seems to be a hack up between an S15 and S14. which has lead to some odd problems when trying to upgrade the coil packs and nothing is where it should be. (The replacement SR I got was from an auto S14a)
Turns out that the fiberglass body kit was also hiding a few surprises. Like... the doors being shaved to kit the side skirts (means they have separated at the bottom), its had a replacement drivers side rear quarter. its taken a knock on the passages rear end, the front bumper support had been cut up to fit the aftermarket front bumper. The drivers side headlight had been split and not scaled properly. The body kit was screwed in to the metalwork with self tapping screws instead of using the proper fittings and in some places even screwing through the fitting points.there are lots of other things I could list but I cant be bothered any more.
The good news is I have now stripped the underside and under sealed, refurbished and powder coated the rear sub frame, put all new hard race arms on and managed to get a full OEM areo kit together.
So in no particular order some photos of her from the last year or so.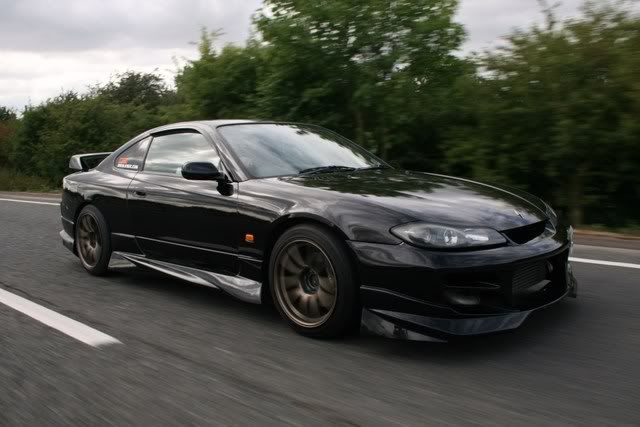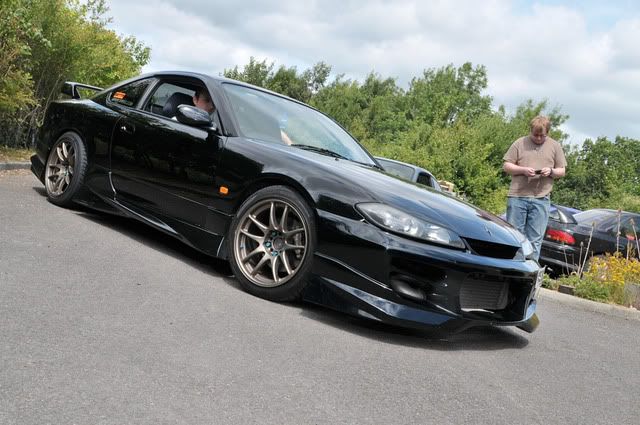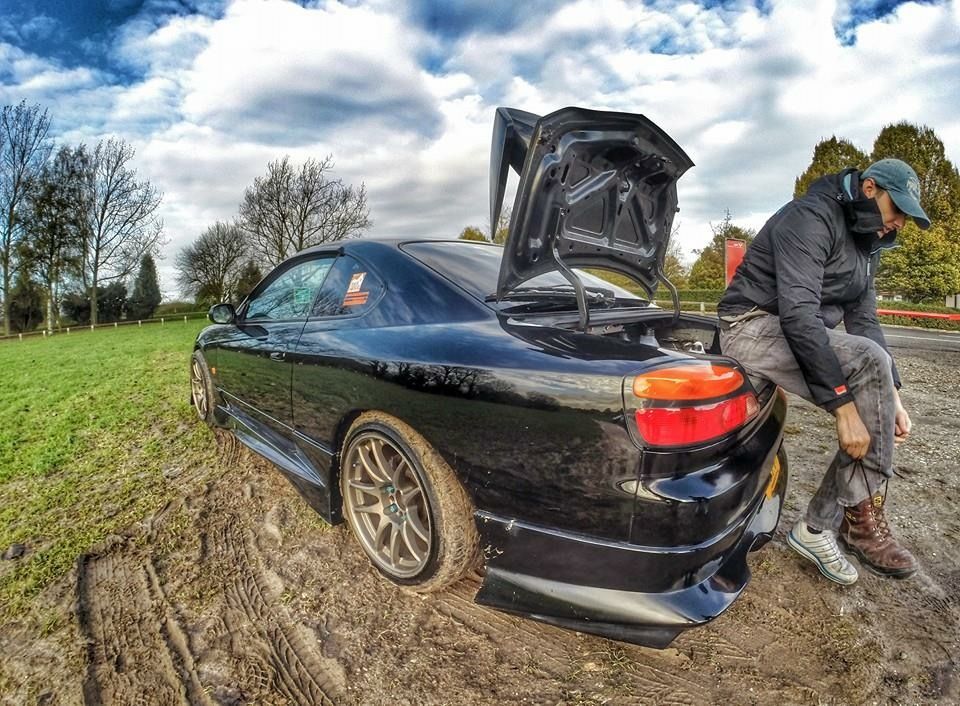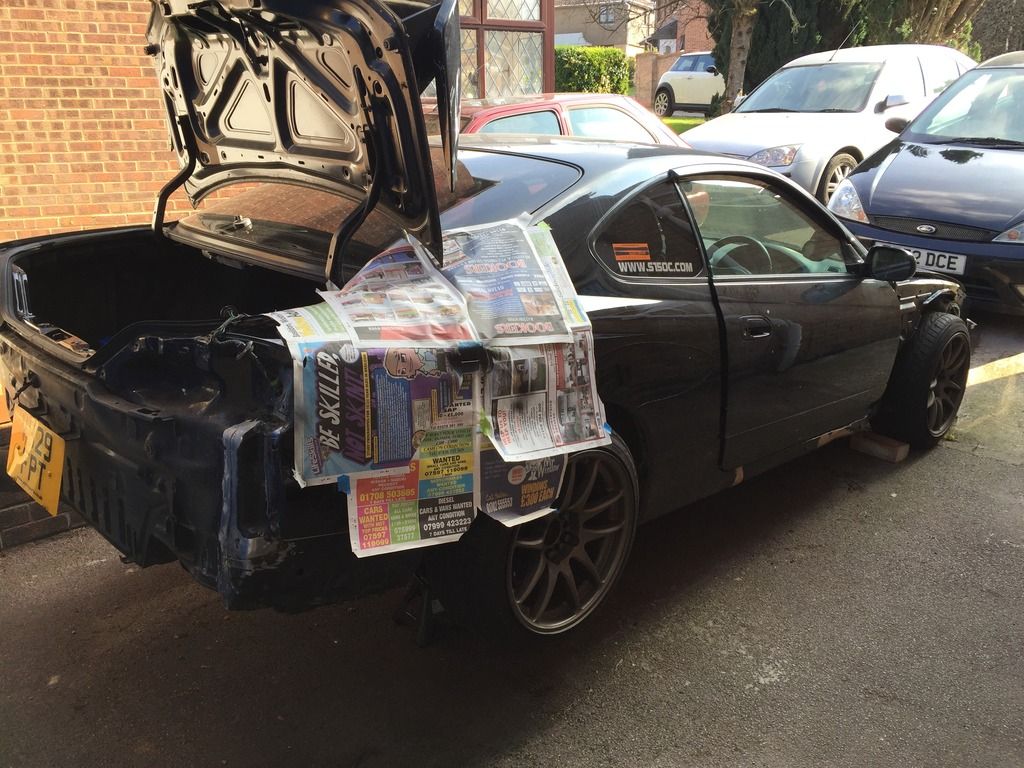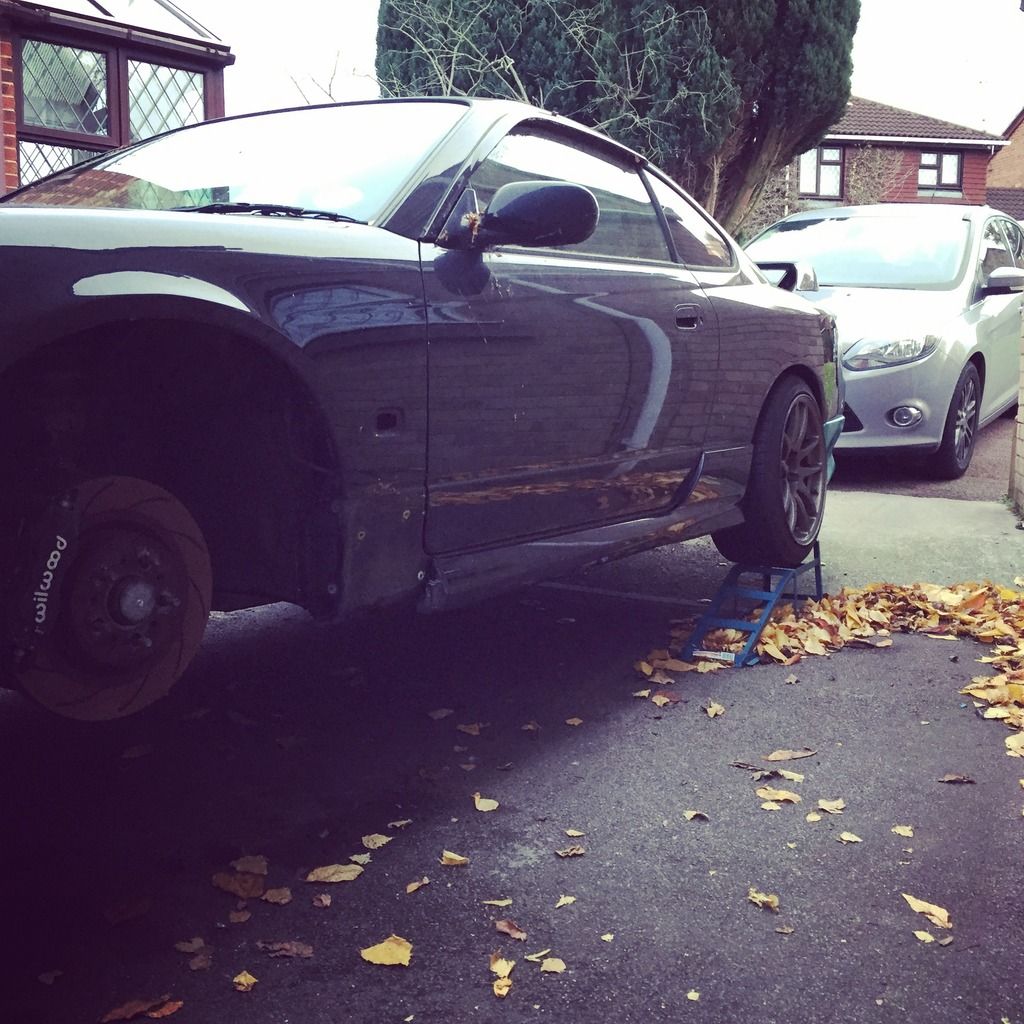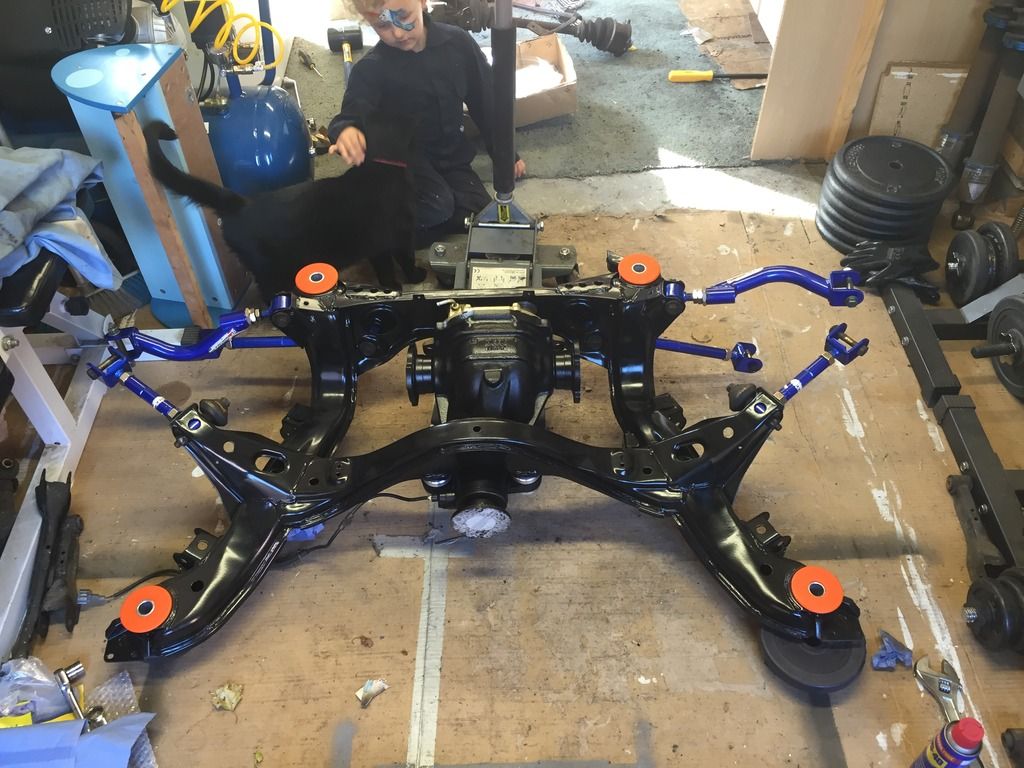 and how she sits currently...
Anyway thought I would share, onward and upward to 2017! :thumbs: