Joined

14 July 2015
Messages

23
Reaction score

0
Points

1
Location
Country
Instagram
I've lusted after an S15 since I first remember seeing one -outside of Gran Turismo- in 2006, this one in particular
After exchanging many messages, photos and video at the beginning of April I purchased a standard 1999 S15 Spec-R from a forum member, almost 500mi away in Scotland.
The car had been in the UK since June of the pervious year and spent most of it's life locked in a hanger on an RAF base and had been undersealed when entering the country.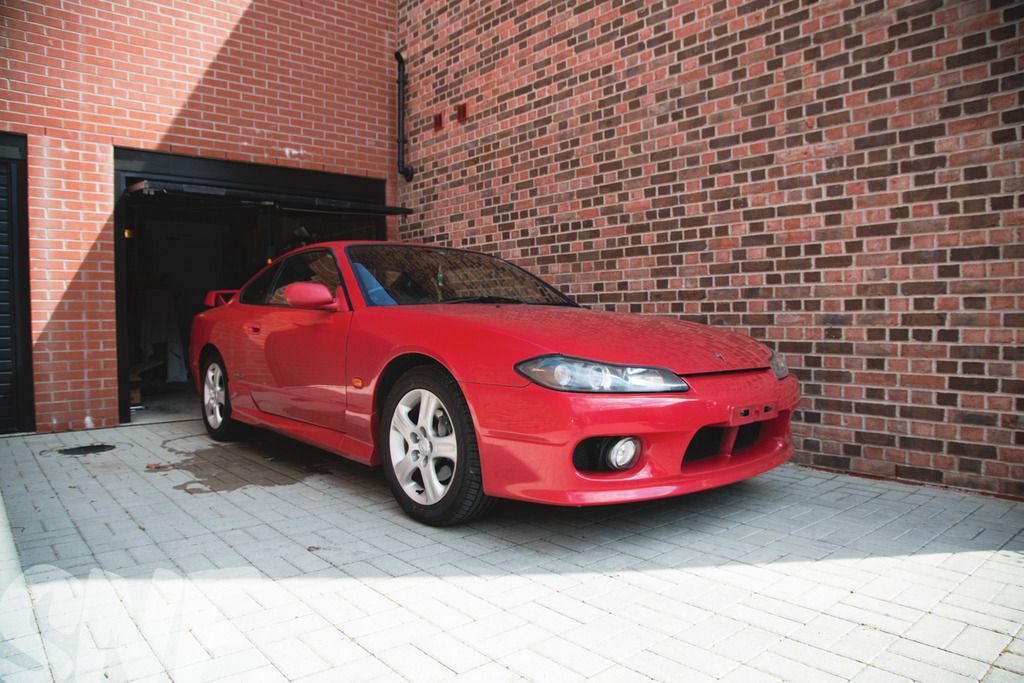 Initially the boost was reading a little low on the OEM gauge, however this was just down to the small hose that is connected to the sensor being so perished it was just about hanging off. Replaced this part and all was well again.
Although the car photos well, it is MANY different shades of red, some due to fading and some due to incorrect colour paint having been used in the past, however the car is exceptionally clean in all other respects.
The first modification was a NISMO 3" cat-back, it was for sale at a very cheap price as it required a small fix to some rust on the mid section. This was an easy fix and under the layers of dirt back box looked to be in awesome condition. It sits 25mm higher under the car and produces a pleasant sound, whilst remaining pretty sedate, despite the offensively sized tip! It's a neat piece that'll do until I require a larger bore in the future.
Next I picked up some Kaizen Force coilovers and arm set, although they're a pretty new brand the quality appears to be excellent!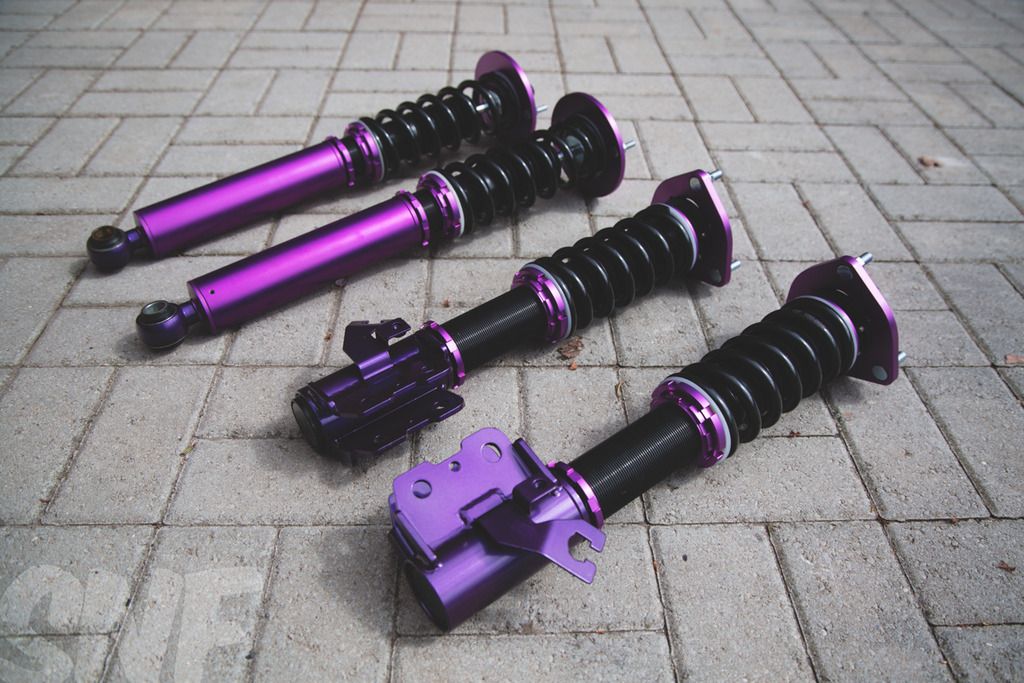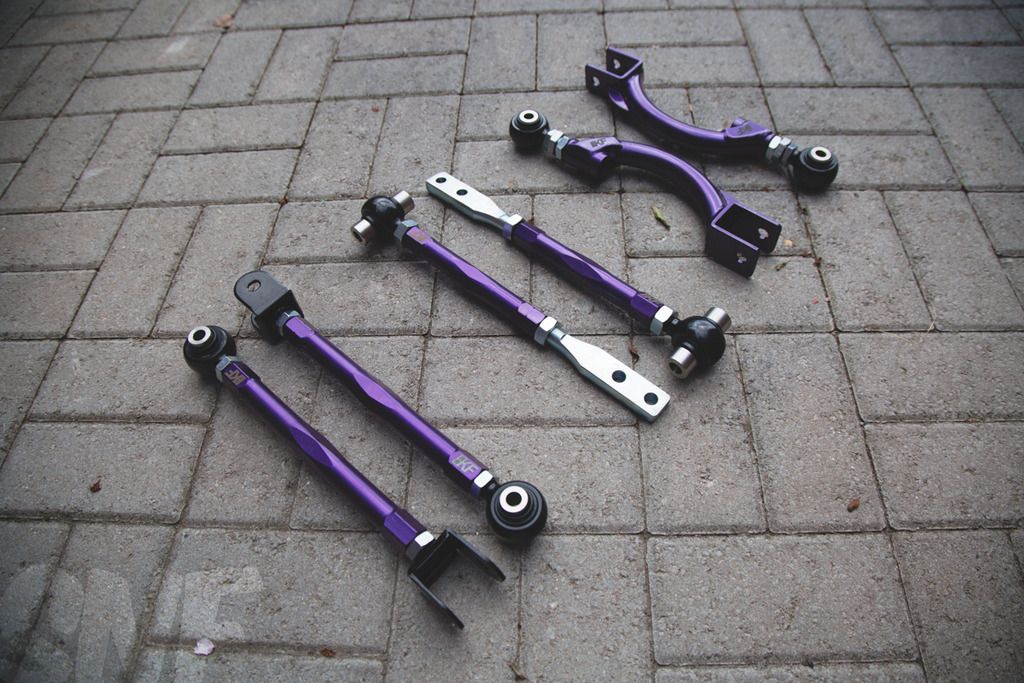 At about the same time I had picked up some wheels, AVS Model 5s in perfect 17x9 ET22 sizing. They'd seen better days and were an ugly shade of dirty white, I had them fully re-furbed in bright silver to bring them back to they former glory.
Fitting all the items was quite the learning curve for someone who's essentially been a Honda Civic guy for the past 7 years, however it all went very well, with only one small modification required to increase clearance of the rear camber arms to chassis and of course rolling my rear arches.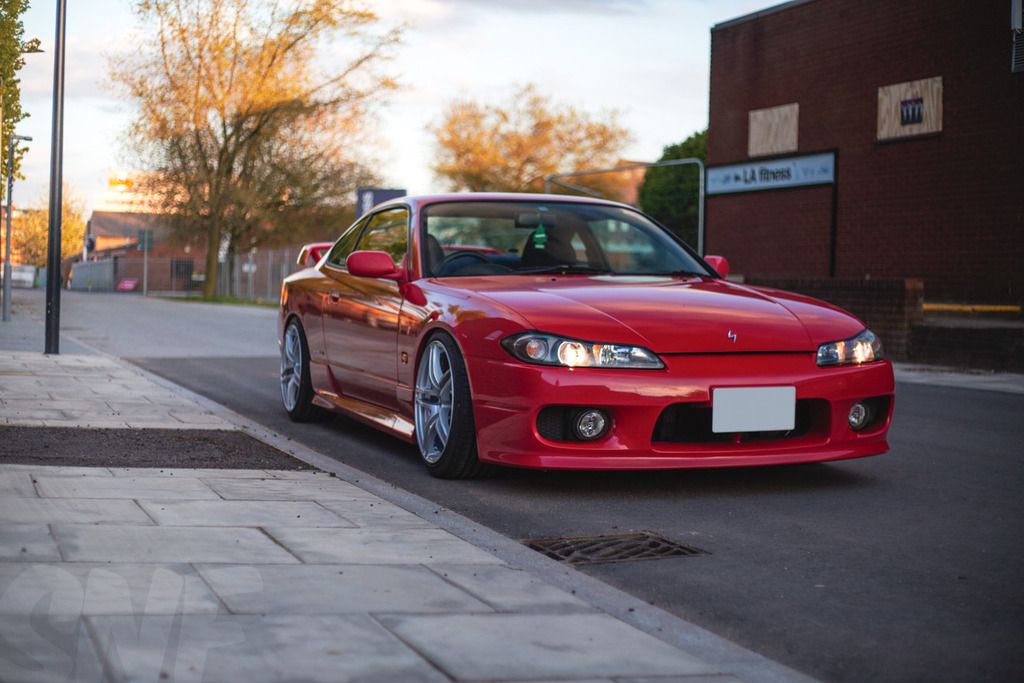 I couldn't be happier with the outcome though, form and function in unity!
Less than a week later my rear N/S wheel bearing started clunking quite loudly so I removed the hub and purchased a new bearing and handed it over to a local engineering place to press in/out for me this week, ready to reinstall as soon as I have it back.
With the ride height so low the geo is way out so I'm having it aligned this weekend.
Additionally I still have a few other jobs I'll document waiting to complete:
Relocate rear fog light in cluster
Install DW braided hoses (brakes and clutch)
Install new shifter bushing
The MOT is also due next month but from spending so much time under the car recently I can't see that being an issue at all