Hello, I'm Mike and I stay in the north east of Scotland.
Well I've owned my S15 since March this year and have only just signed up after Keifer recommending the forum.
When I first bought the car she looked like this :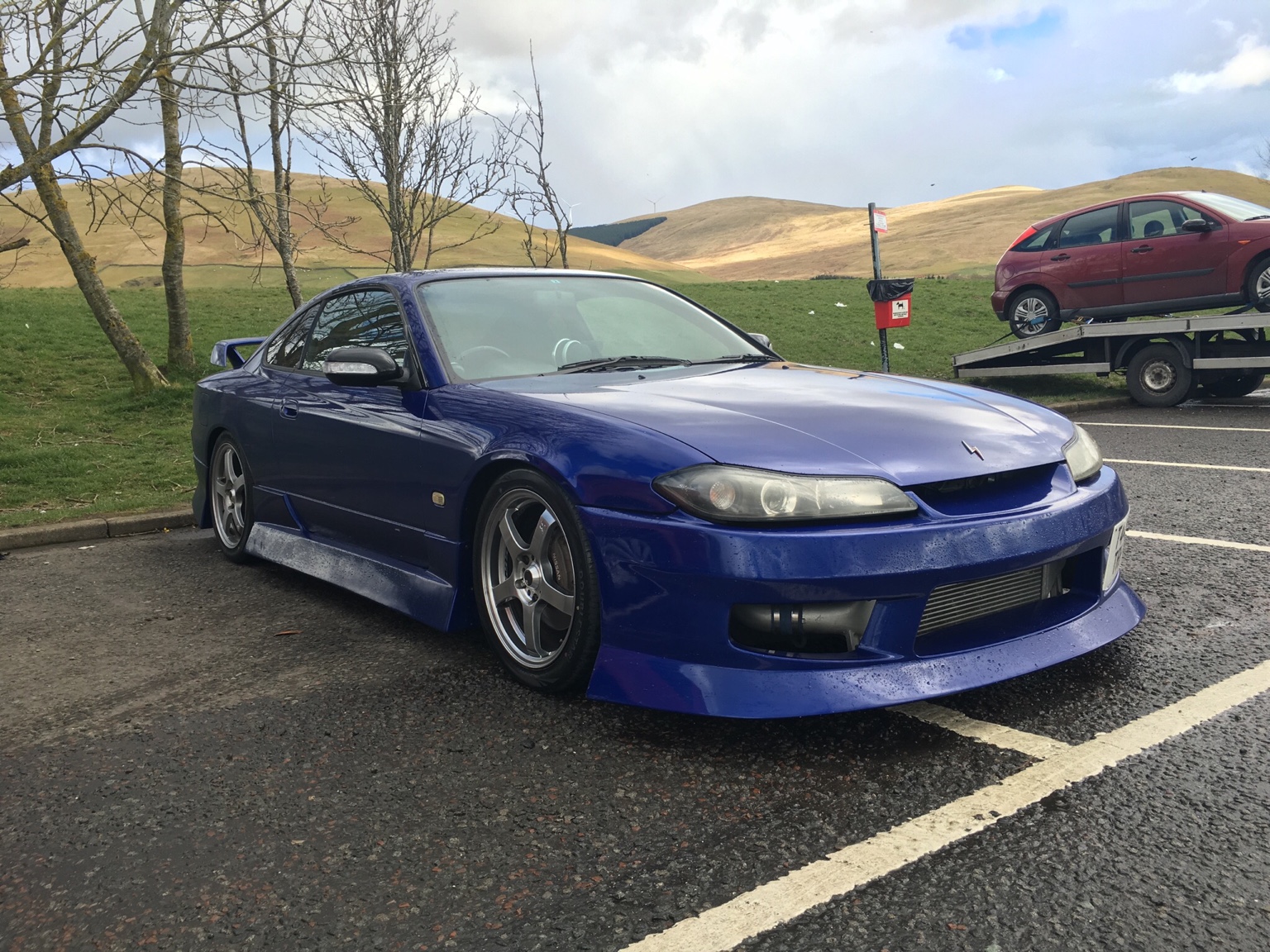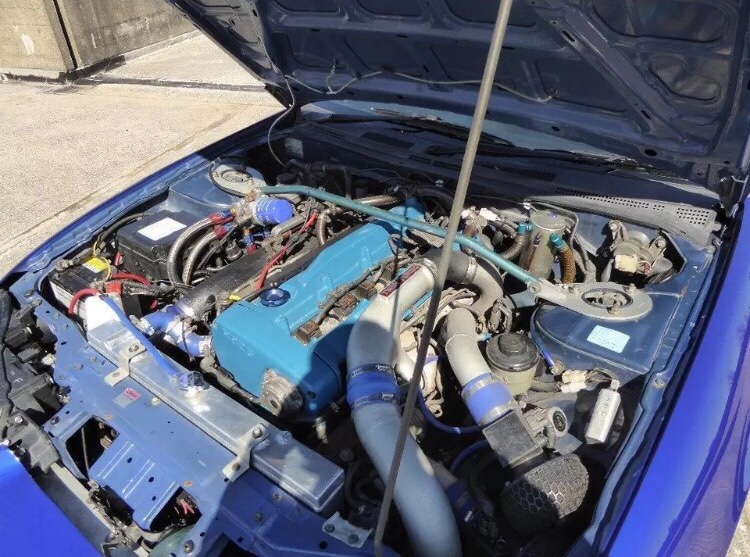 Here's a little spec of what it had when I purchased it:
Rb26dett conversion carried out in Japan with rb25 gearbox
Aftermarket 2 way diff (unsure of make but very aggressive)
Twin plate clutch
Apexi coilovers
Custom 3.5" exhaust (I think rear half is titanium) with remote silencer
Front mount
HKS air filters with custom pipework
Oil cooler
Oil filter relocation
Defi gauges with controller (oil temp, oil pressure, water temp and boost pressure)
Ur style body kit
There was probably more but I will make an up to date list later.
I was over the moon with my purchase, loved the Rb noise driving home. She was needing a little tidy up in places but the bodywork was good so that was a bonus and the shell only had 36k kilometres on it! Couple more photos after her first wash.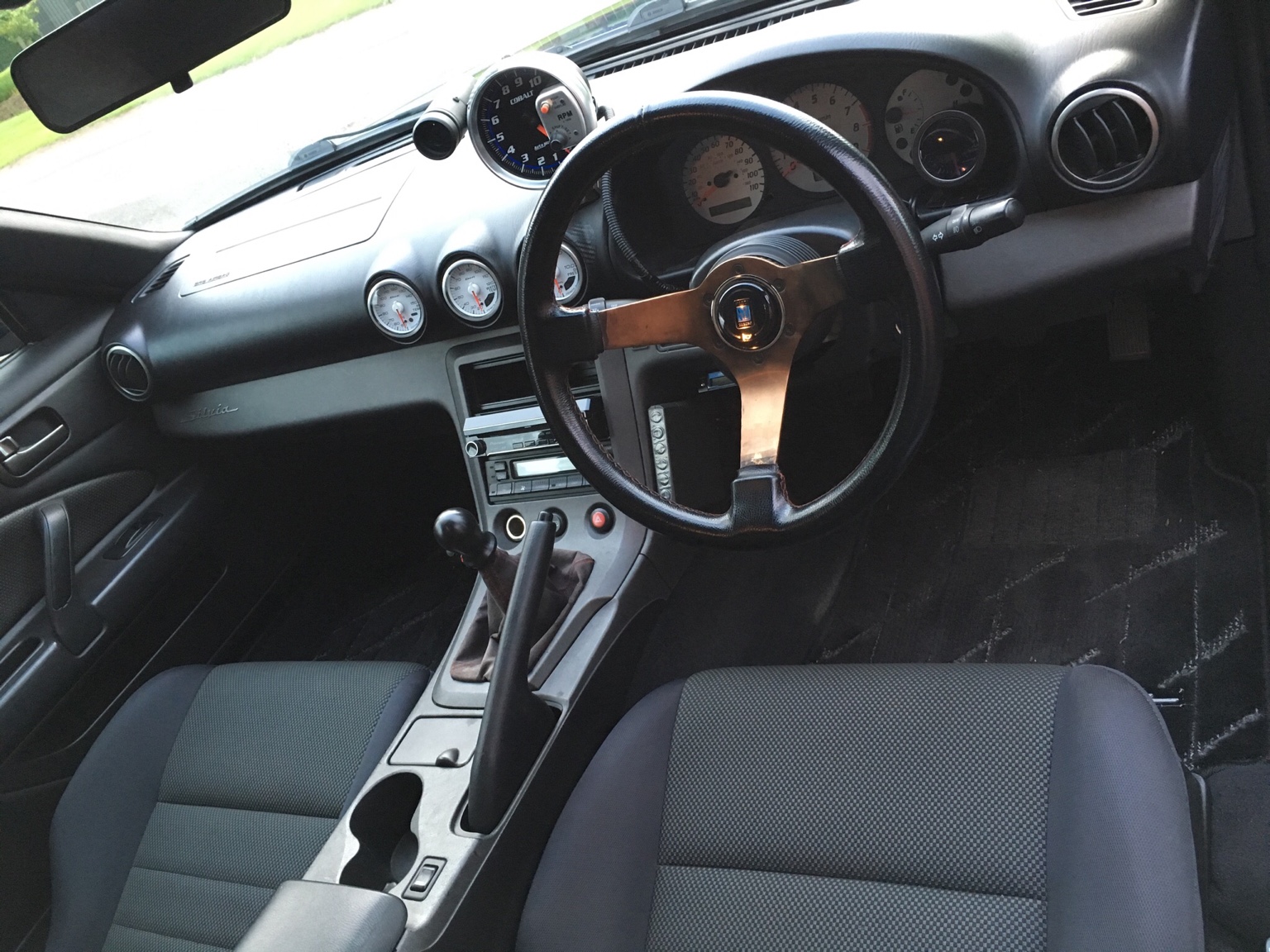 Two days after owning it my mate said he had a set of wheels I could try on my car since they were too wide for his S13, they are Panasport G7 c5c2 wheels 17"x8.5" on the front and 17x10.5" on the back. They sat perfect on the back and needed 20mm spacers on the front to clear my brakes.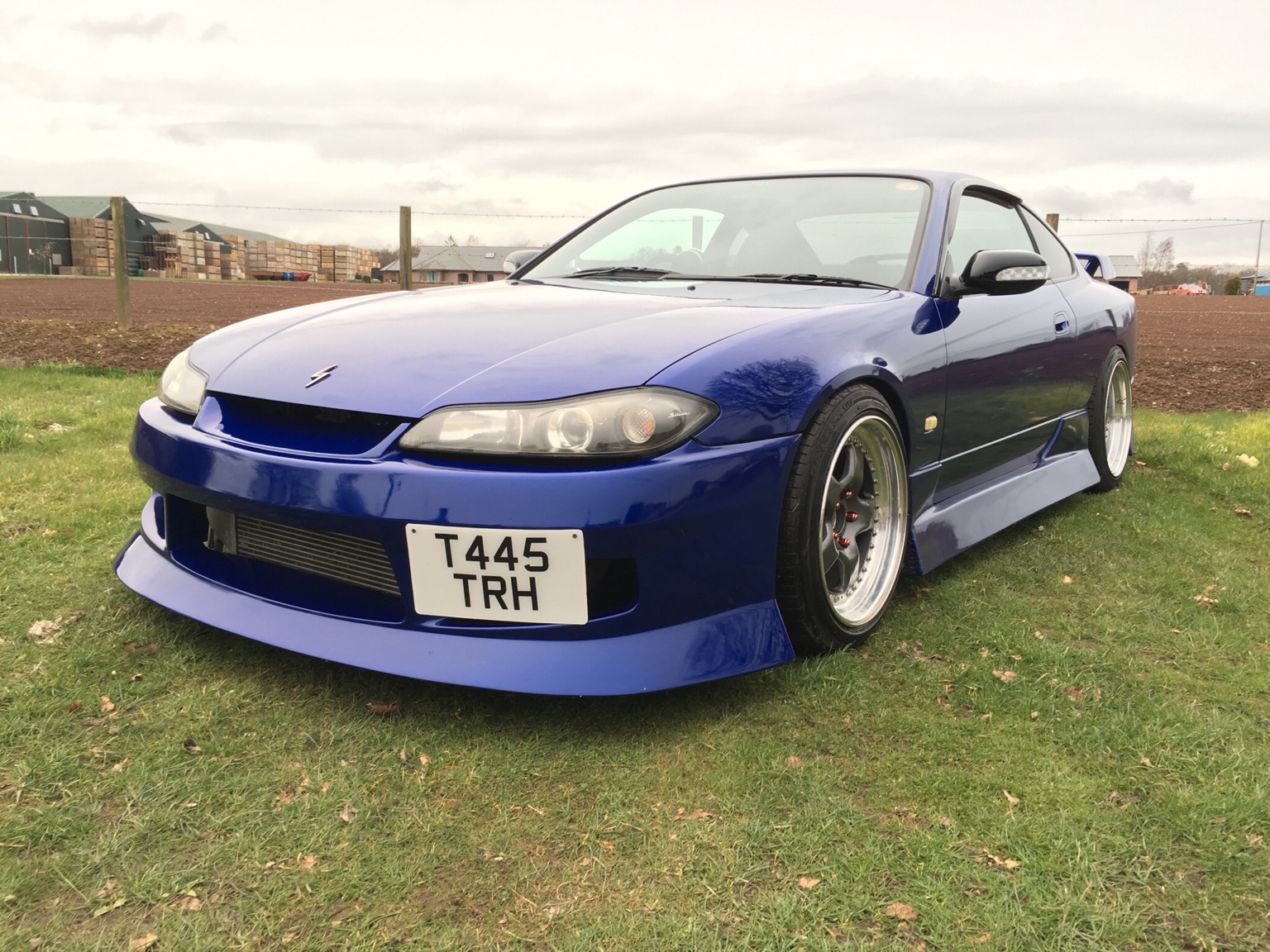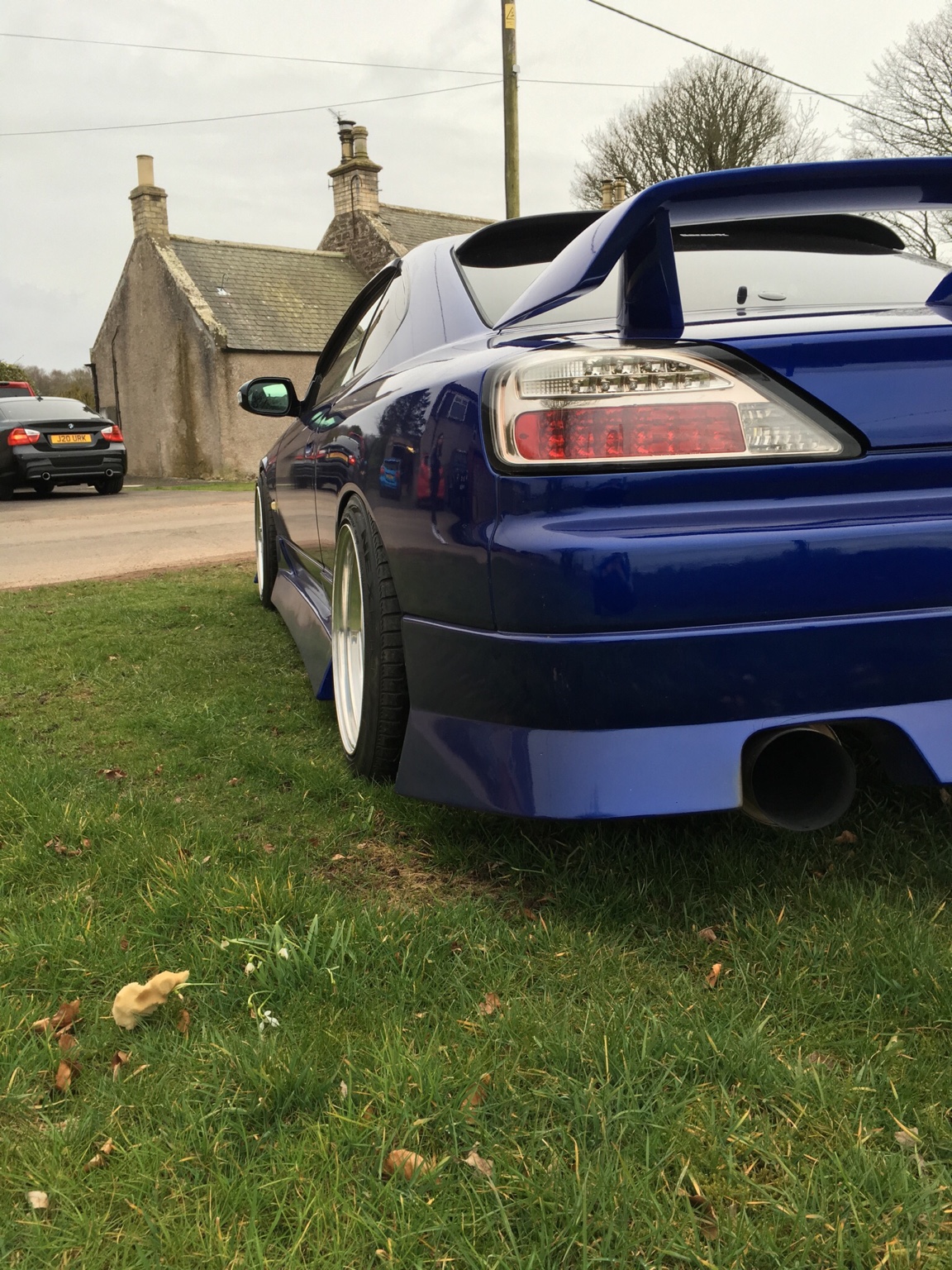 Much better stance
also changed the awful rear lights not too long after these pics were taken haha
About a month passed and she developed an intermittent electrical problem which caused her to cut out. After changing various sensors, new coilpacks, coilpack harness and plugs it turned out to be a loose wire on the ecu! Such a simple fix for a really big headache. Ever since that she's been nothing but good to me.
Took her to a show at Crail earlier in the year and won one of their "top 5 in show" awards. Here's a couple photos from that show.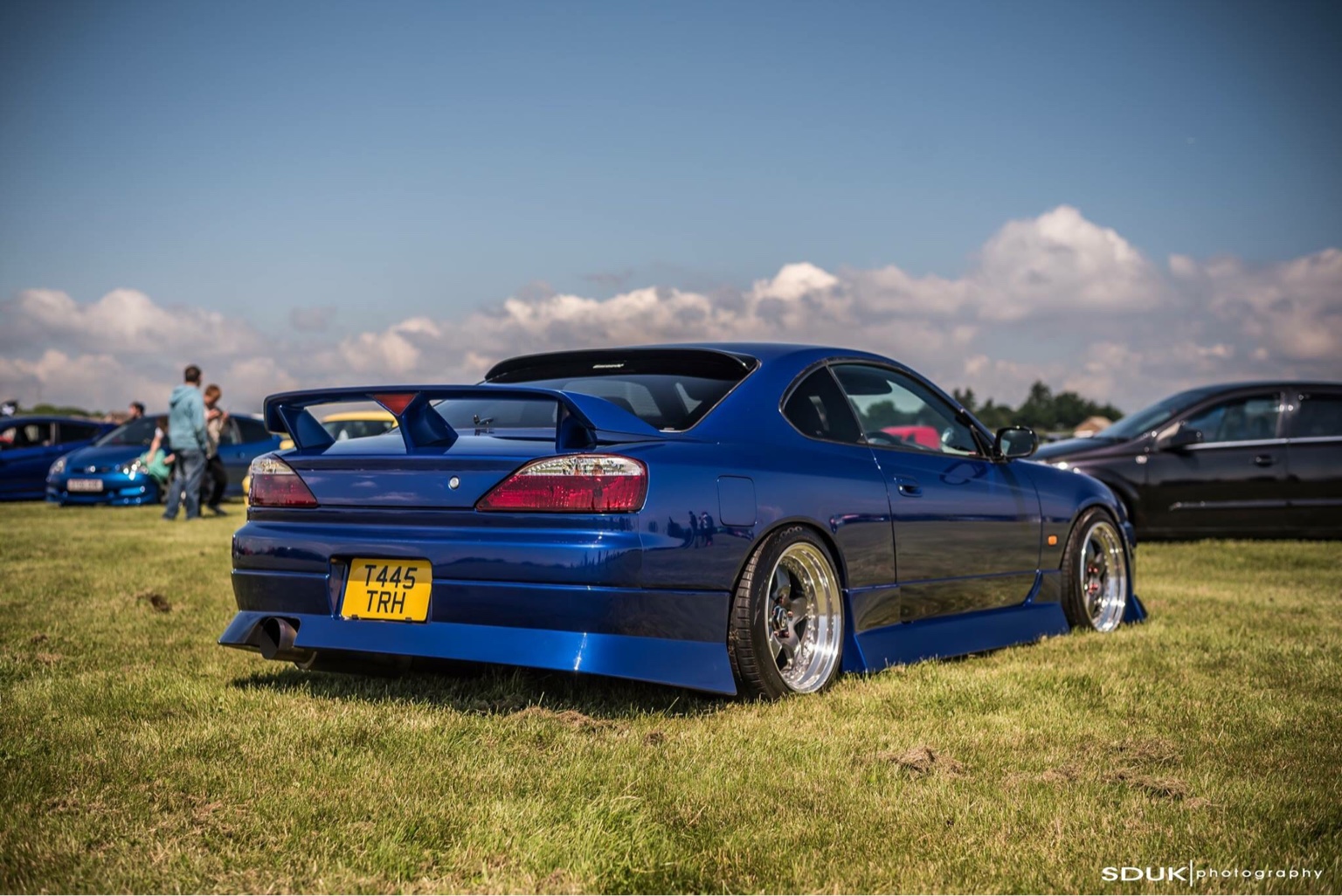 I then started to tidy up the engine bay since it didn't really match up to the exterior. I started by giving it a good clean and painting the cam covers, coil pack cover and cam cover crackle black. Bought some conduit and covered up some of the wiring since it was all just cable tied together. Then replaced some of the hoses for blue silicone ones, it's still ongoing but the bay looks loads better now!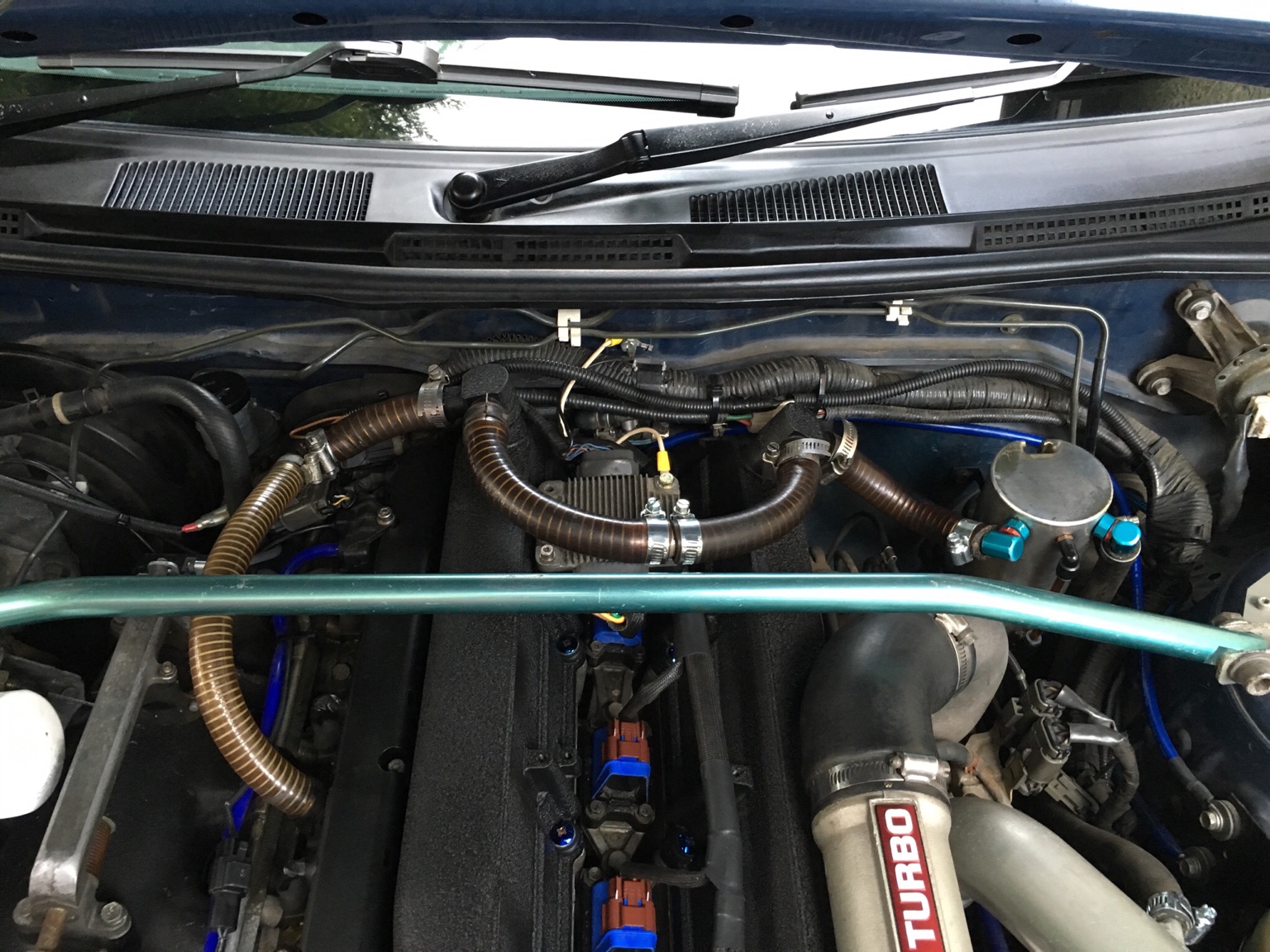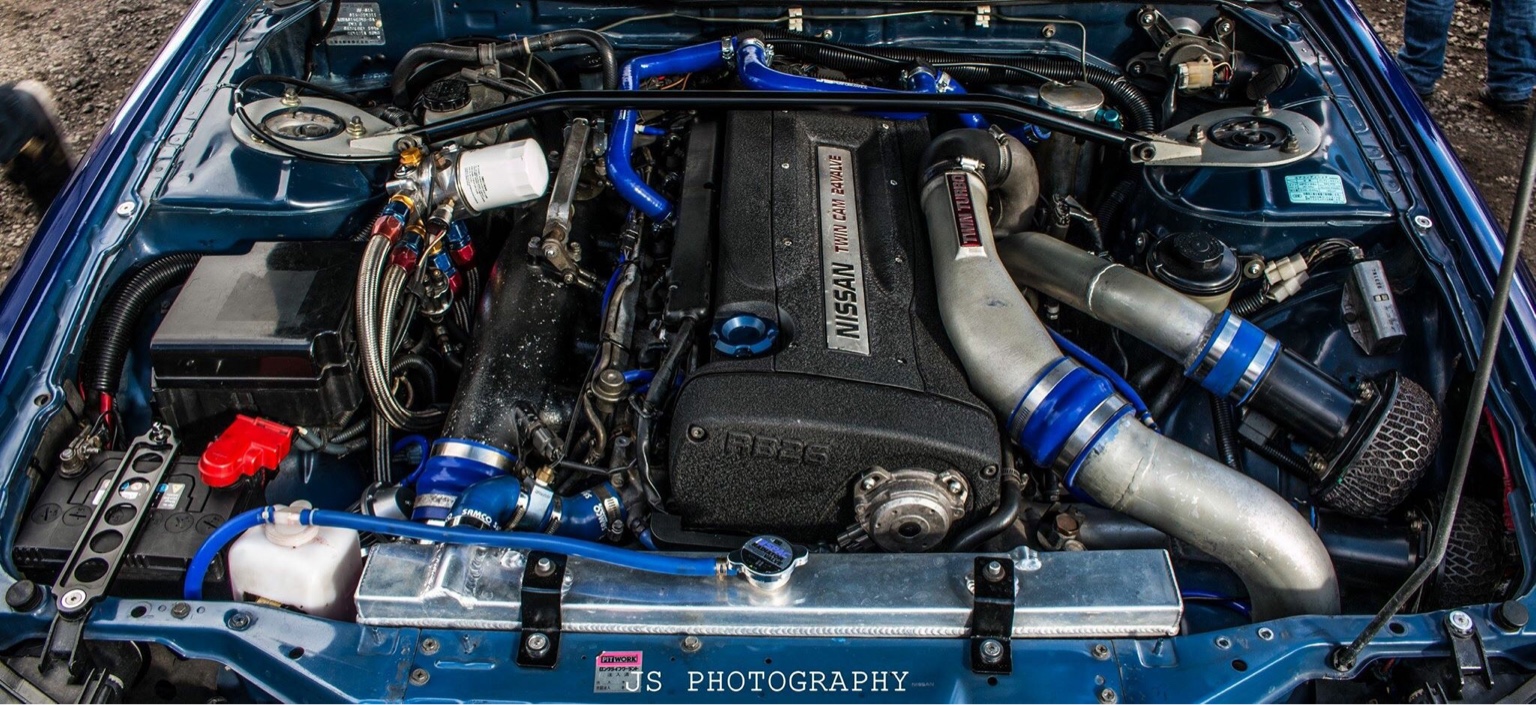 I then found a full leather interior from a S14 for £125 and it was only 20 miles from me! I couldn't pass up on that bargain, I picked them up, cleaned them as they had been sitting about for a while and fitted them into my car.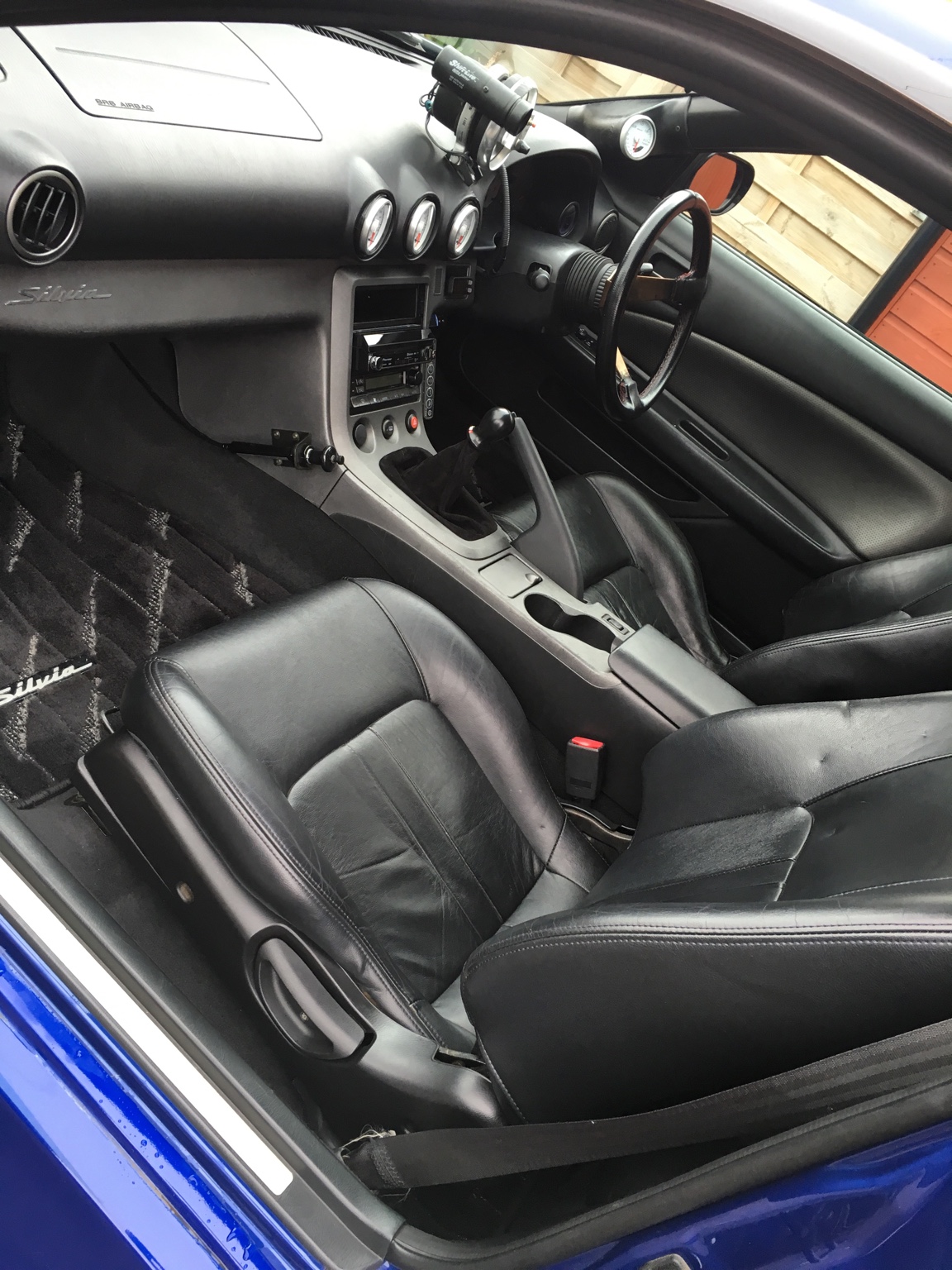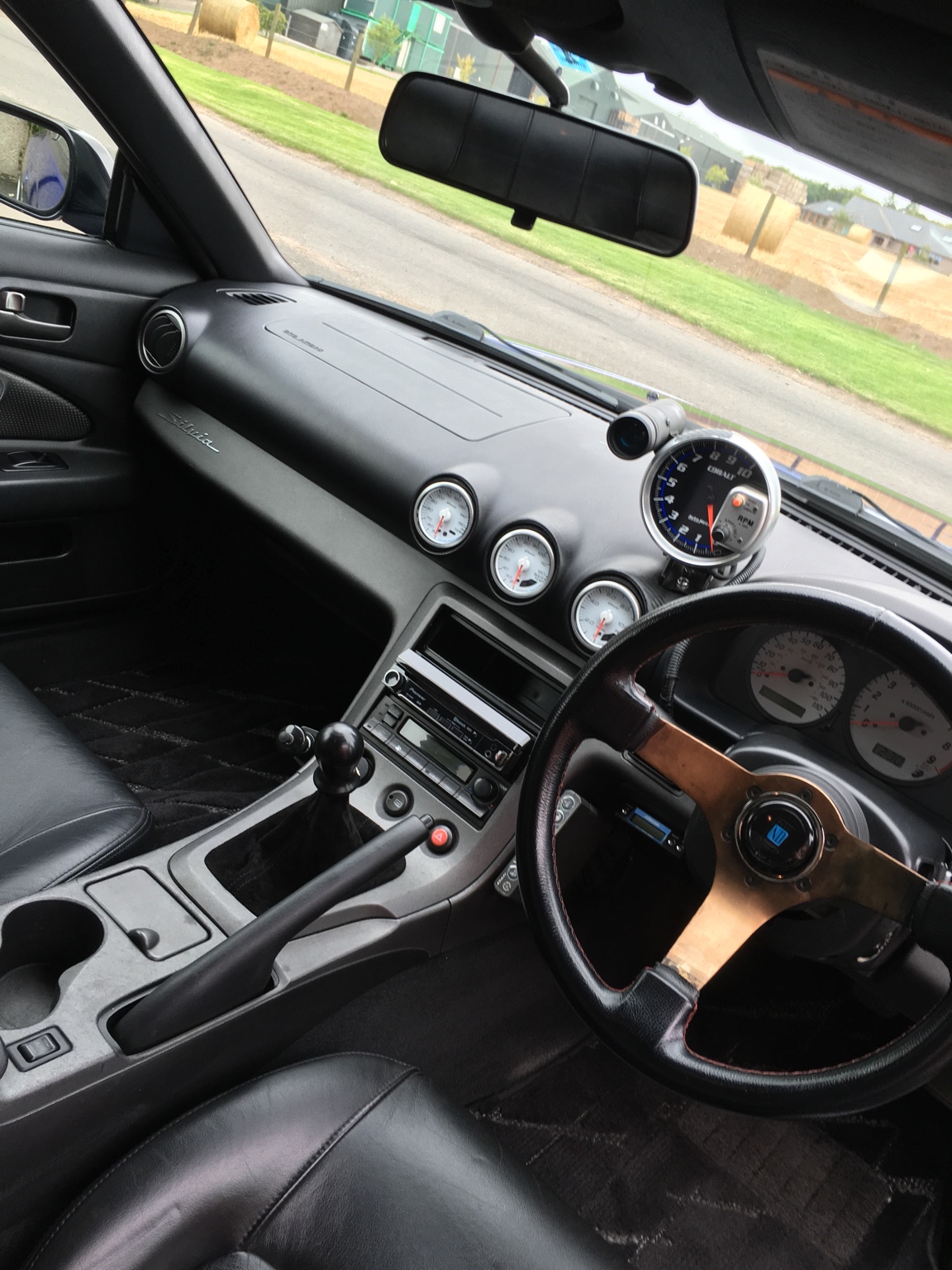 I will continue this later on but it's a good start.
Last edited: