Joined

3 January 2014
Messages

103
Reaction score

0
Points

16
Location
Country
Instagram
Hi guys - I have not posted on here for quite awhile now as I have been super busy with work and with my car. I don't think a lot of you know and I was'nt really planning on telling people but as I am so happy with the end results, I might as well! - I Crashed my 15 Last October the Night before my Birthday! I literally could of cried (basically I lost the back end completely on a cold rainy night going around a roundabout, Up the curb and Bang the rear end met a lamp post) Anyway I got right on the case of rebuilding it to the s15 I've always dreamed of owning with alot of help from Paintworks in Gloucester.
I managed to get all the kit I needed Along with some new hsd monopro coilovers.
I wanted to respray it in a different colour pref white again but with a different pearl. I tried so many colours but asoon as I saw a certain colour i knew it had to be that one! I saw a new aston martin at the NEC AUTOSPORT earlier this year And it was in the Aston martin Morning frost, So that was the colour I went along with - And I am so happy I did!
Here are some pictures of before the crash, the crash itself & the after pictures. I have attended both Japfests in the car since so a few of you may have already seen it! I am still currently doing more work on the car so it should be slightly different again for next show season
Just thought I'd share some pictures with you guys
Before the crash (rough)

The accident

Following the car in this state to the garage is something I wont forget! I Felt sick seeing everyone staring at it!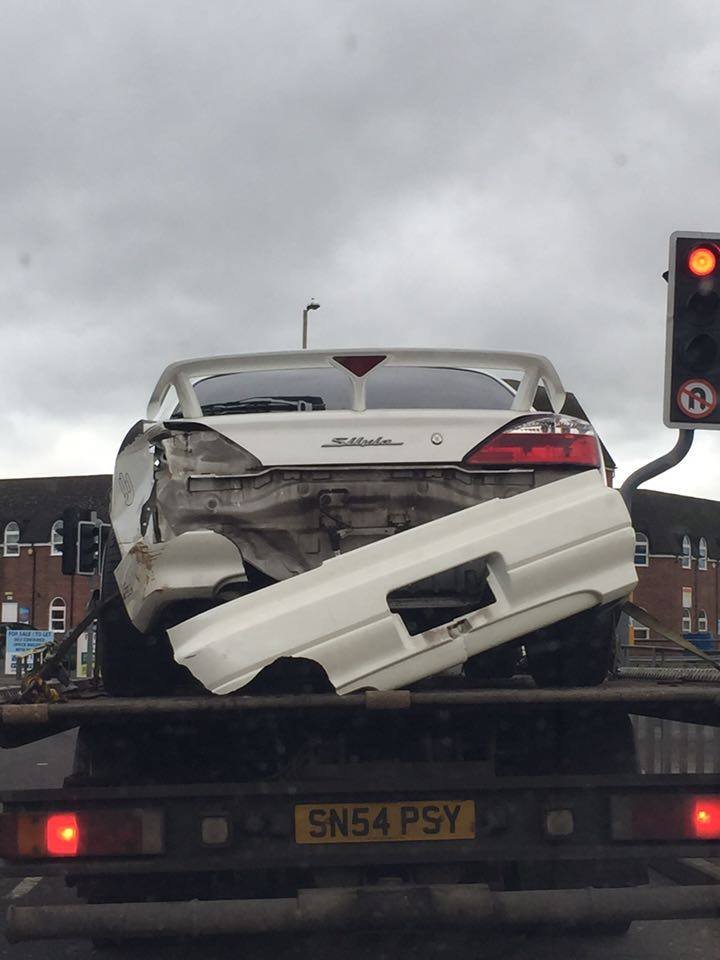 Then the work started


And Then it was just a matter of getting the car ready for Paint


And the end results So happy with the work done and the Colour I decided on!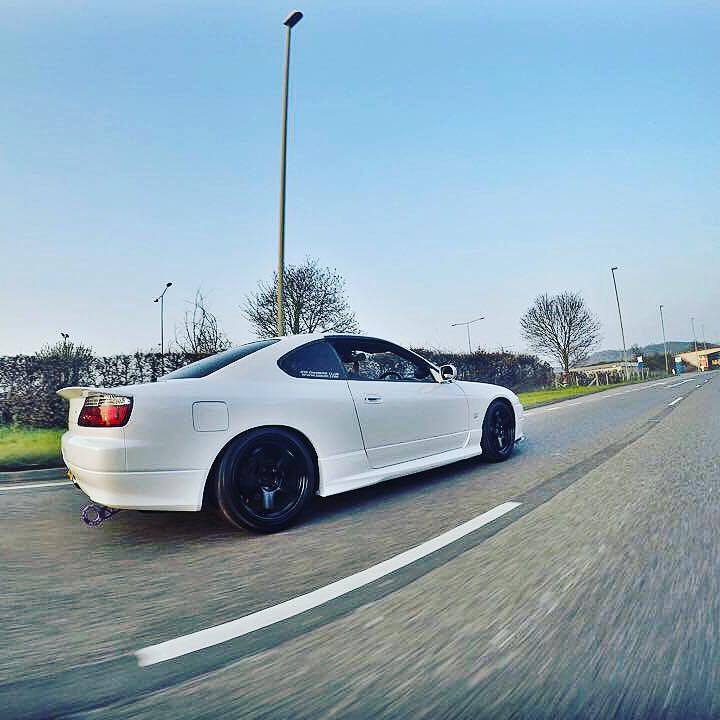 Very happy with the outcome.
As I said I am still working on the car so things will be changing, Il update this thread as it changes to keep you up to date. Hope I havnt Bored you all with the pictures! Haha