Joined

25 July 2011
Messages

327
Reaction score

0
Points

0
Location
Country
2001 Nissan Silvia Spec R - Aero
£10,495

​
Genuine reason for sale; expensive career change forces the sale of my weekend toy and my daily driver, this being the first to go!
I am the first true owner in the UK (excluding importer). I have the auction grade sheet from when it was imported in 2013; grade being 4. Since then i would honestly say it has only imroved in condition! There is no rust, bodywork is all straight and the paintwork is in very good condition overall with the expected minor scartches here and there due to age. Only other real bad point to note is kerb rash on the nearside rear alloy! Garaged whenever not in use and 7 days a week during the winter months. Always ran on Vpower (99ron fuel).
I have kept an up to date and extensive serivce history of the car since being in the UK with all receipts being kept and filed. Engine oil has been changed every 3000-4000 miles to ensure the engine is kept in best health. All other fluids have been changed during my ownership (documented also). MOT not due until 03/11/2016.
As many will know, due to the S15 being a Japanese import the speedo clocks and odometer are presented in KMH/KM respectively and i have chosen to keep this as is and not mess with it. Results of this are that the speed is still limited to 112mph/180kmh. The odomter reads 167,854KM which converts to just over 104,000 miles. Still relatively low miles for the age of the car however i can't stress enough how well the car has been looked after and the condition it is in! I bought this S15 with 79,000 miles on the clock and it has never let me down or asked for anything other than tyres. The reason i have put so many miles on this car in 2 years is down to me using it to get down to Cornwall and back from the West Midlands; positive point from this is that only light work loads were placed on the engine for majority of its time in the UK!
Modification wise, the chassis is fully loaded with top branded parts. Engine is ready for more power with the addition of a fuel pump and some form of boost control. I didn't chase power myself becasue i was perfectly happy with the setup as it is; fantastic all round, reliable S15. I have always ran stock boost on this setup (0.7-0.8bar) with the Apexi Power FC adjusting for the bolt on modifications.
Important bits just incase you didn't want to read all of the above!
-12 Months MOT
-104,299 Miles/ 167,854 KM
-Full UK Serivce History
-Grade 4 import back in 2013
-£10,495
Modification List:


Engine
- Blitz Nur Spec Exhaust
- Fujitsubo Downpipe
- Apex DeCat
- JapSpeed FMIC
- Blitz rad cap
- Nismo oil cap
- Apexi Air Filter
- Spitfire Coilpacks
- Earthing Kit
- Apexi Power FC
Interior
- Optional extra front leather seats
- Carbon Speedo Surround
- Nismo Gear Knob
- Kenwood Double Din Display
Chassis
Ohlins Coilovers
- Cosmis XT206-R alloys/ Falken Tyres
- DB Power 330mm Big Brake Kit
- BMC Stopper
- Cusco Adjustable Sway Bar (Front)
- Ikeya Formula Adjustable Castor Rods (Front)
- Cusco Tow Arms (Front)
- Rear Camber Arms
- Cusco Front Strut Brace
Exterior
- Full Genuine Aero Kit
- Clear side repeaters
- DMAX LED Rear Lights
- DMAX Boot Lip Spoiler
All viewings are welcome. Proof of insurance will be needed if you want a test drive, failing that, i am happy to take potential buyers for a passenger ride.
If you want any more information please contact me on: 07889266130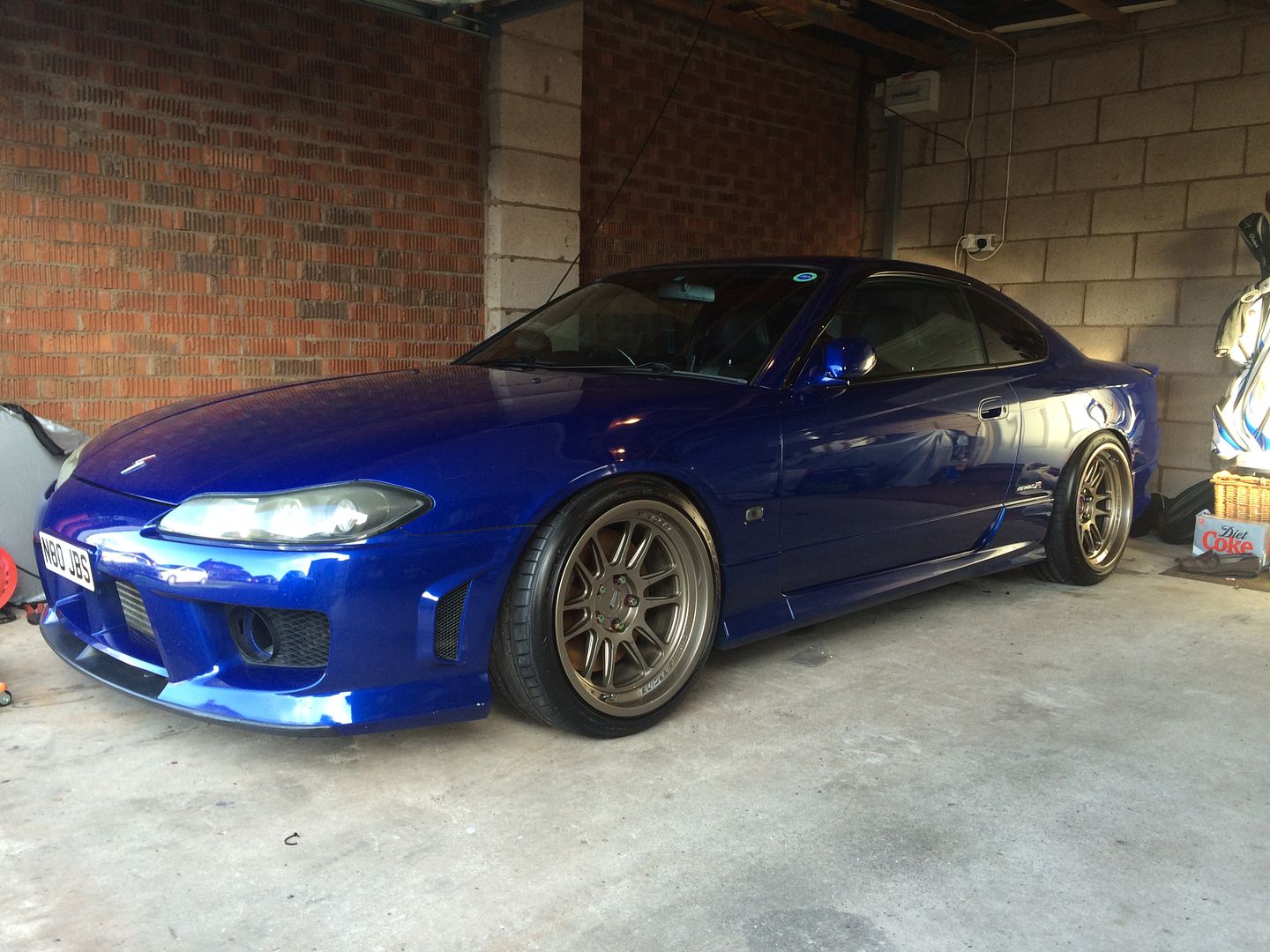 More pictures coming soon!
Last edited: