Joined

20 June 2014
Messages

227
Reaction score

0
Points

0
Location
Country
Not created a thread yet as I was waiting for more bits to happen, so here's the story so far.
Grade 4B in lovely pearl white.
Imported by Torque GT in October 14. I'm the first owner and traded in my EP3 type r against it.
Absolutely love it so far. It's my first RWD car and my first turbo car too!
Had to get a pair of front tyres in the first week as one had a bulge in it and both weren't miles off anyway.
On the way home (nearly 7 hours each way in torrential rain).
So a bit more about the car.
It was standard apart from a headunit and Prodrive wheels. These are apparently worth a good few bob, sold at £500 each new, lol!
They are also forged and extremely strong. I think they're 'okay'.
First bits I bought...
Apexi intake (makes great noises)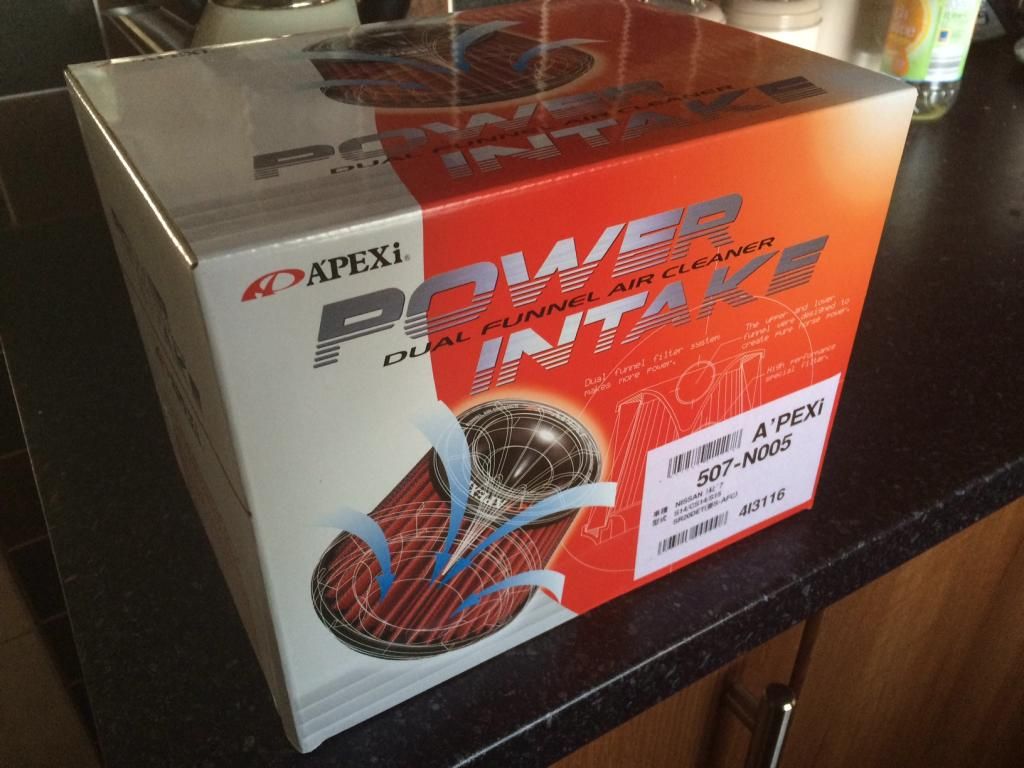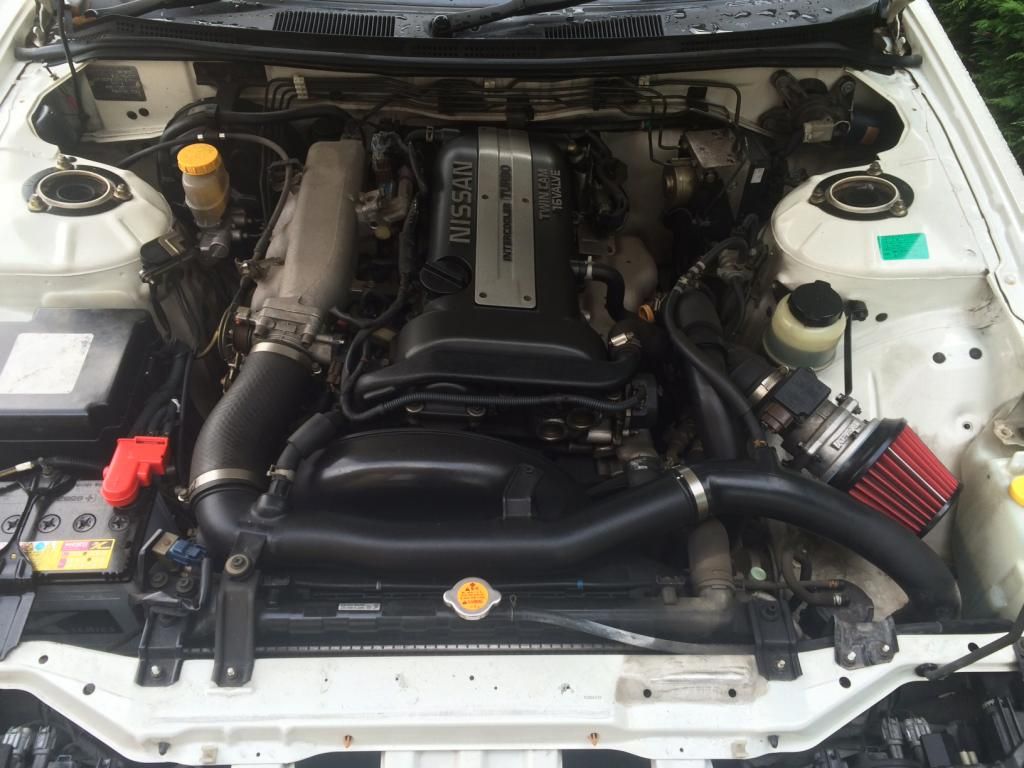 and a hardrace gearbox mount. This was purchased to try and improve feel, huge difference between this and a Honda box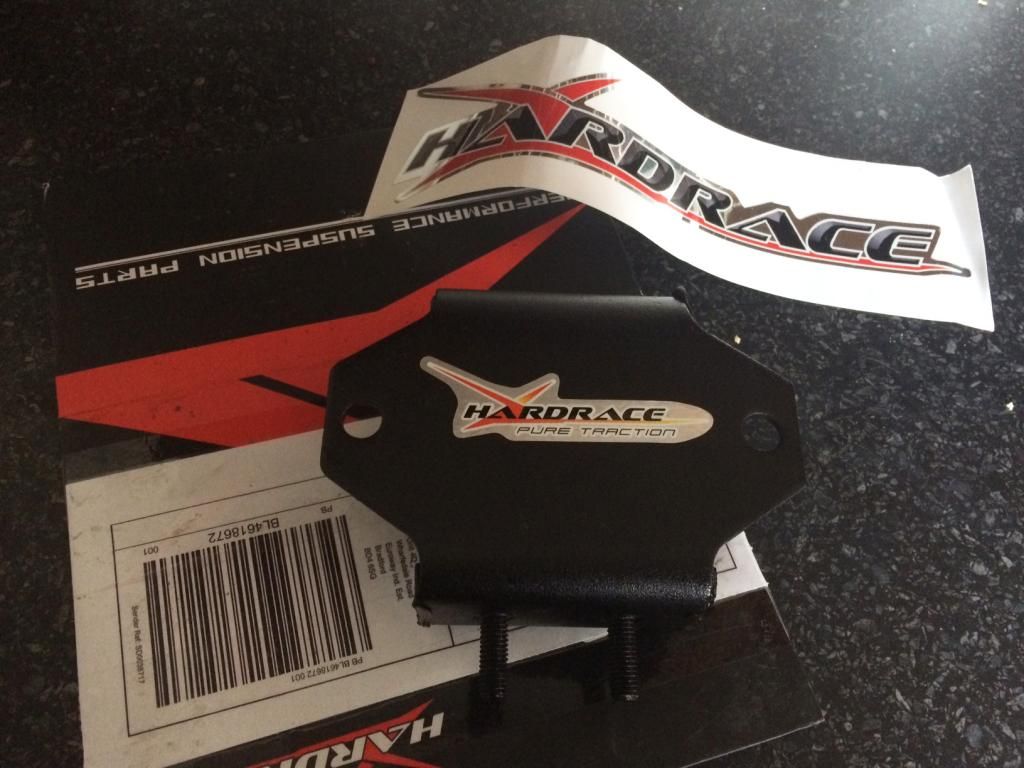 It has made a difference though! Good mod!
Next up was a brace from the bay, £16!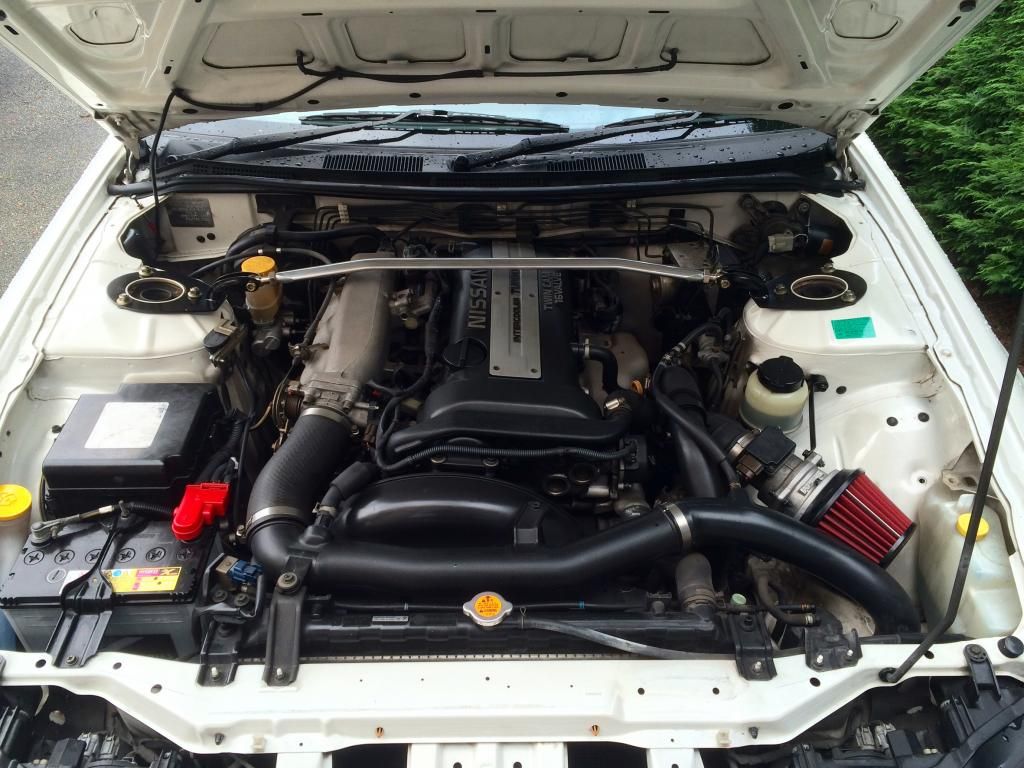 Things got a bit slower now as I went to NYC last minute for a week and couldn't afford much for the car except for oil to do the engine, box and diff.
Few pics of the car...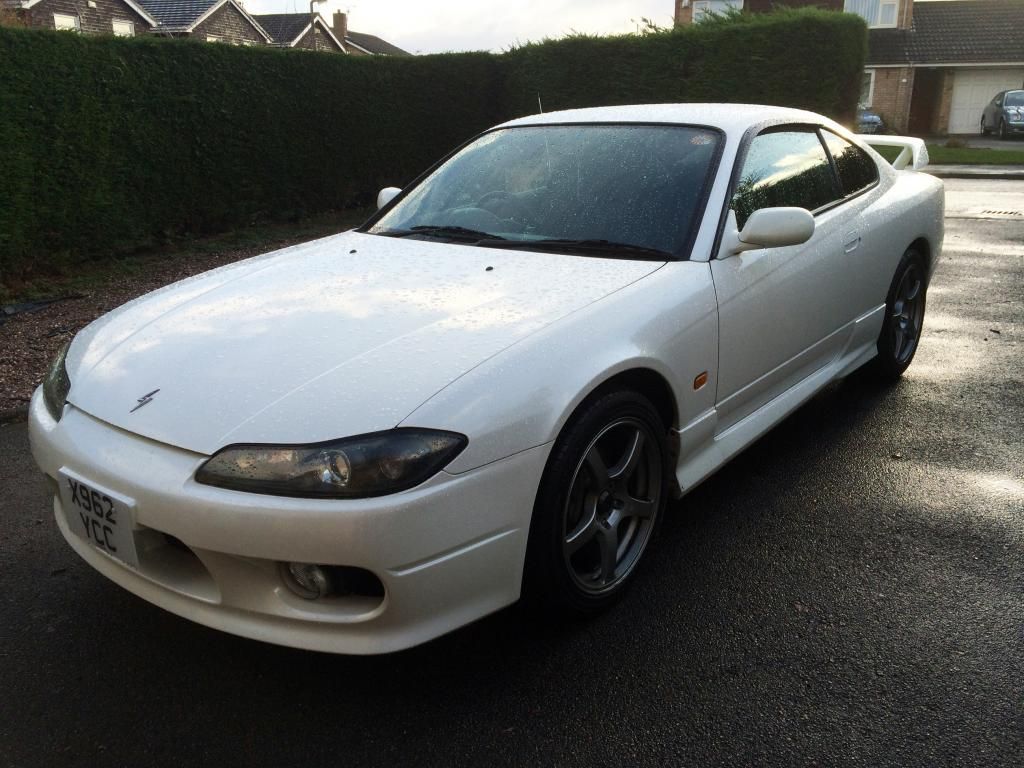 Got this cooling panel off the Mrs for xmas, great fitment!
Things slowed again as we booked to go to Vegas again for later in the year, lol.
Until last week.
HSD coilovers, hardrace toe and camber arms bought.
Being fitted at a mates (no, the scissor jack was only there for support, trolley jack in background)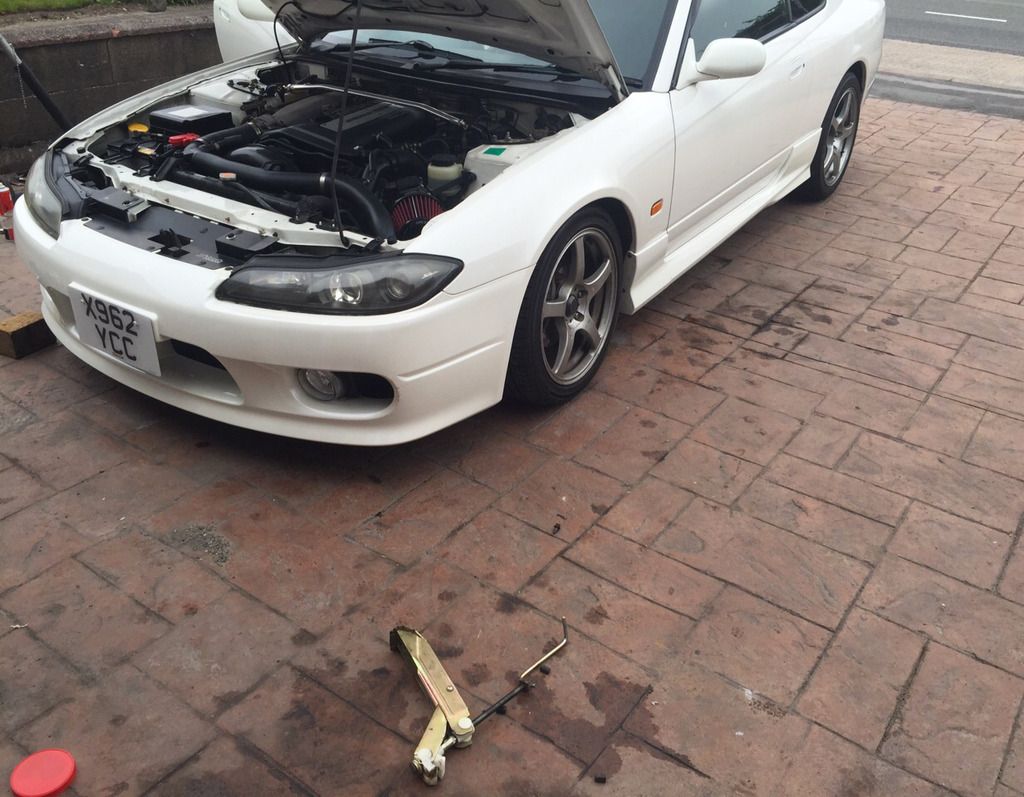 It then went to Demon Tweeks for alignment. Went for the street/drift daily off DW.
Feels amazing now.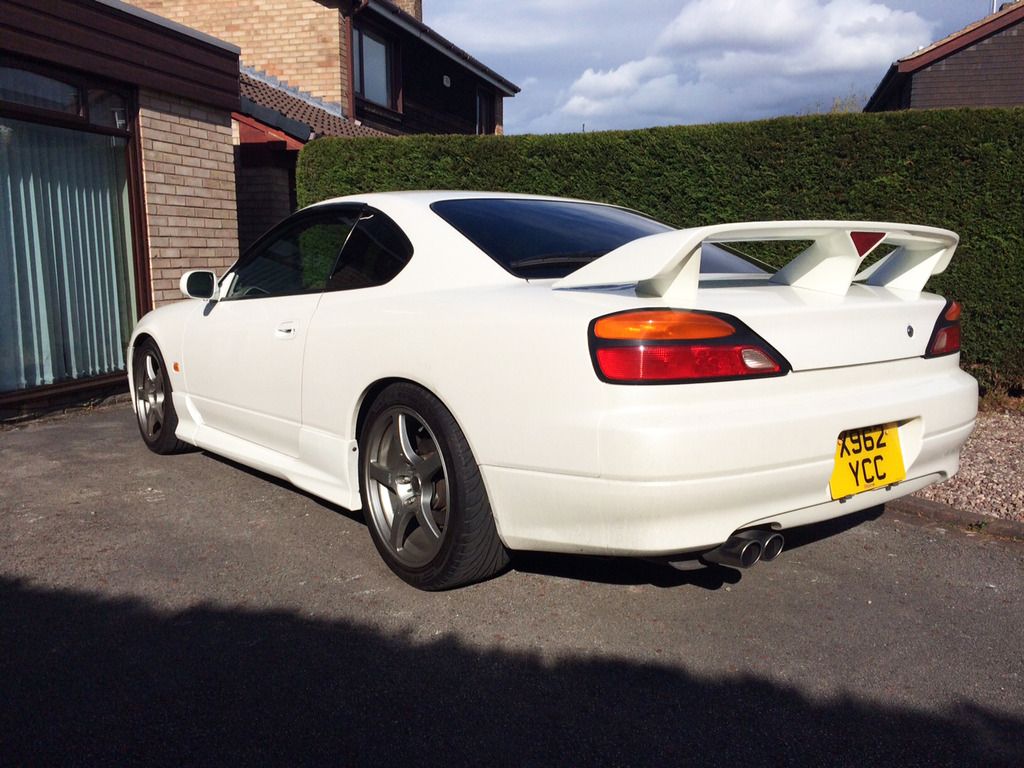 The back wheel...farking close!!! (even closer in real life)
Need to get the lip rolled for peace of mind. Lol.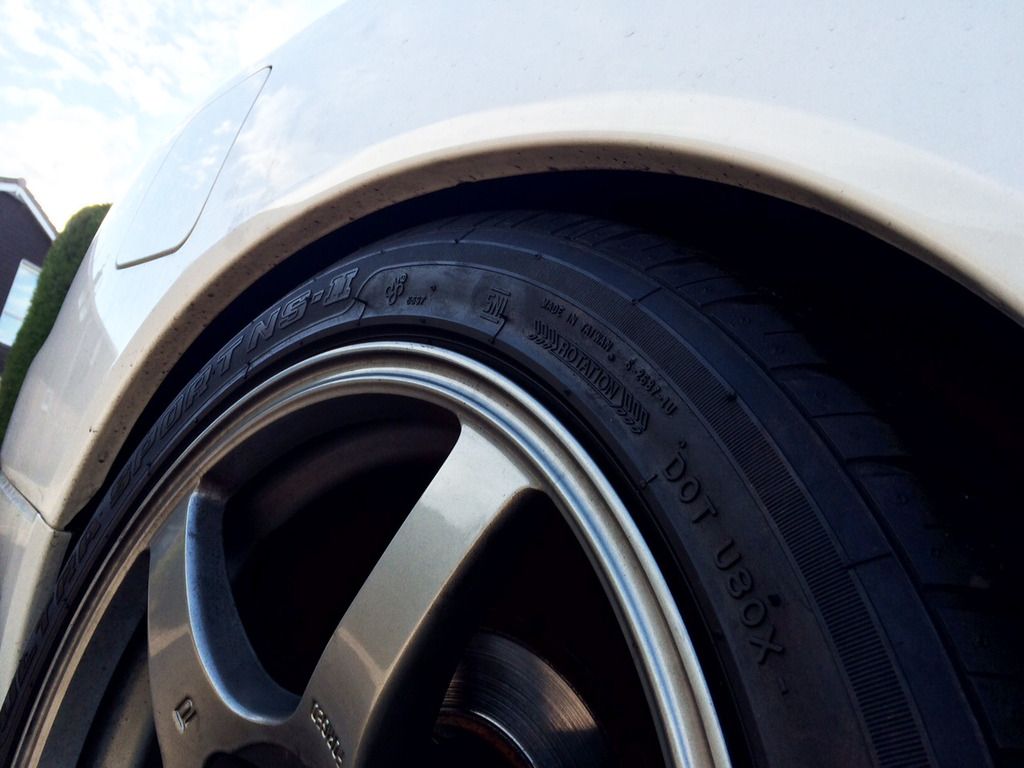 So that's it for 6 months of ownership.
The clutch is now juddering as per my thread and it'll need another service in a few months.
Looking at importing a Kakimoto Regu 06&r and sorting the engine out.
I want a high mounted PBM intercooler, aswell as a boost controller etc.
Last edited: