Joined

8 March 2017
Messages

13
Reaction score

0
Points

0
Location
Country
Instagram
So after two years of ownership I'm finally getting around to starting a build thread!
I'll start back in May 2015.. After a few years of my S13 constantly breaking down, I finally came to terms with the fact that I was fighting a losing battle against rust.. I decided it was time to break her for parts and upgrade. I'd wanted an s15 for as long as I could remember so I started hunting the jap auctions. Unfortunately my funds were limited at the time so I planned on buying an auto Spec S and using the SR20DET and gearbox out of my S13 to convert it.
Conveniently for me, A friend of mine had recently imported a pearl white Spec S manual which I promptly made an offer on. It was a little more than I was planning on spending but I decided it was worth it as it had a good manual box, coilovers and a set of wedsports.
This is how she looked when I picked her up -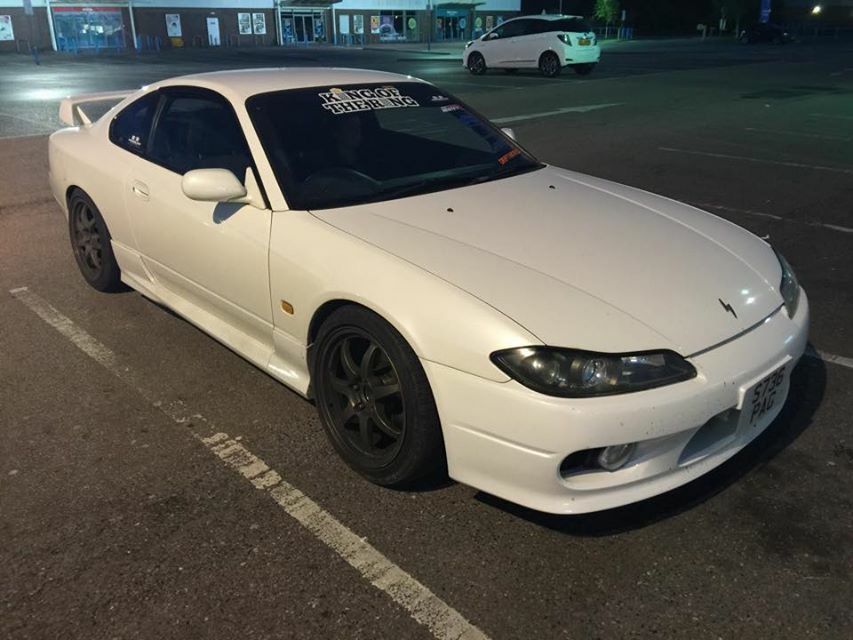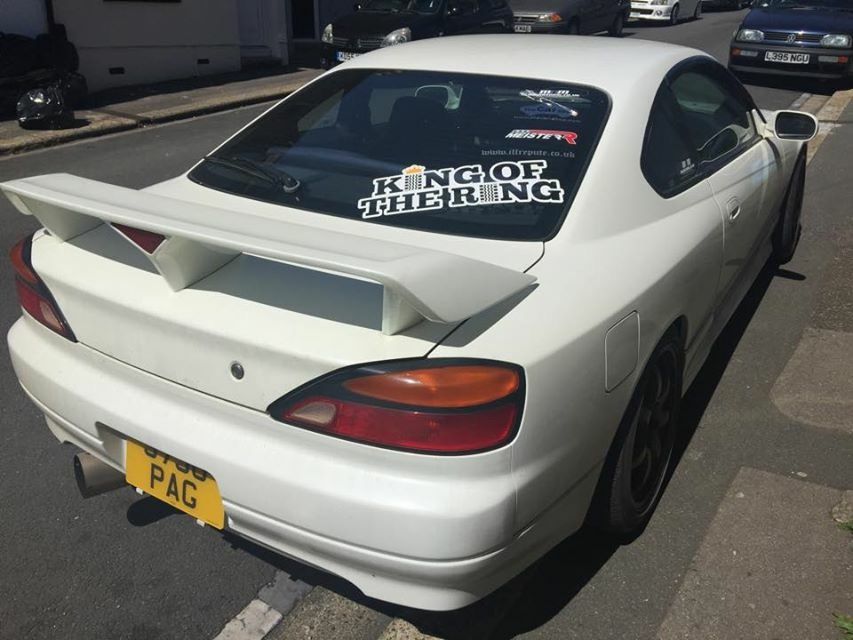 Yes, the previous owner had drifted it around Essex arena haha!
After removing all the stickers and giving it a wash -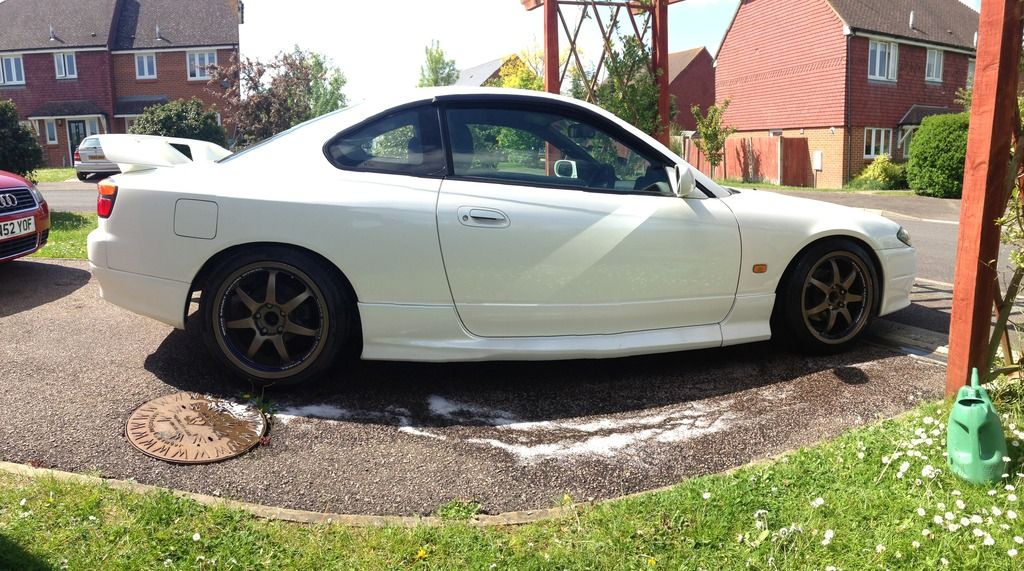 I was instantly in love.
I drove it like this for a couple of months while I planned the turbo conversion. Thought I may as well upgrade a few bits on the SR20DET while I had it out of the s13 so I bought a new turbo (Kinugawa td05 18g), z32 afm, 550cc injectors, an Apexi Power FC and a full japspeed shotgun exhaust.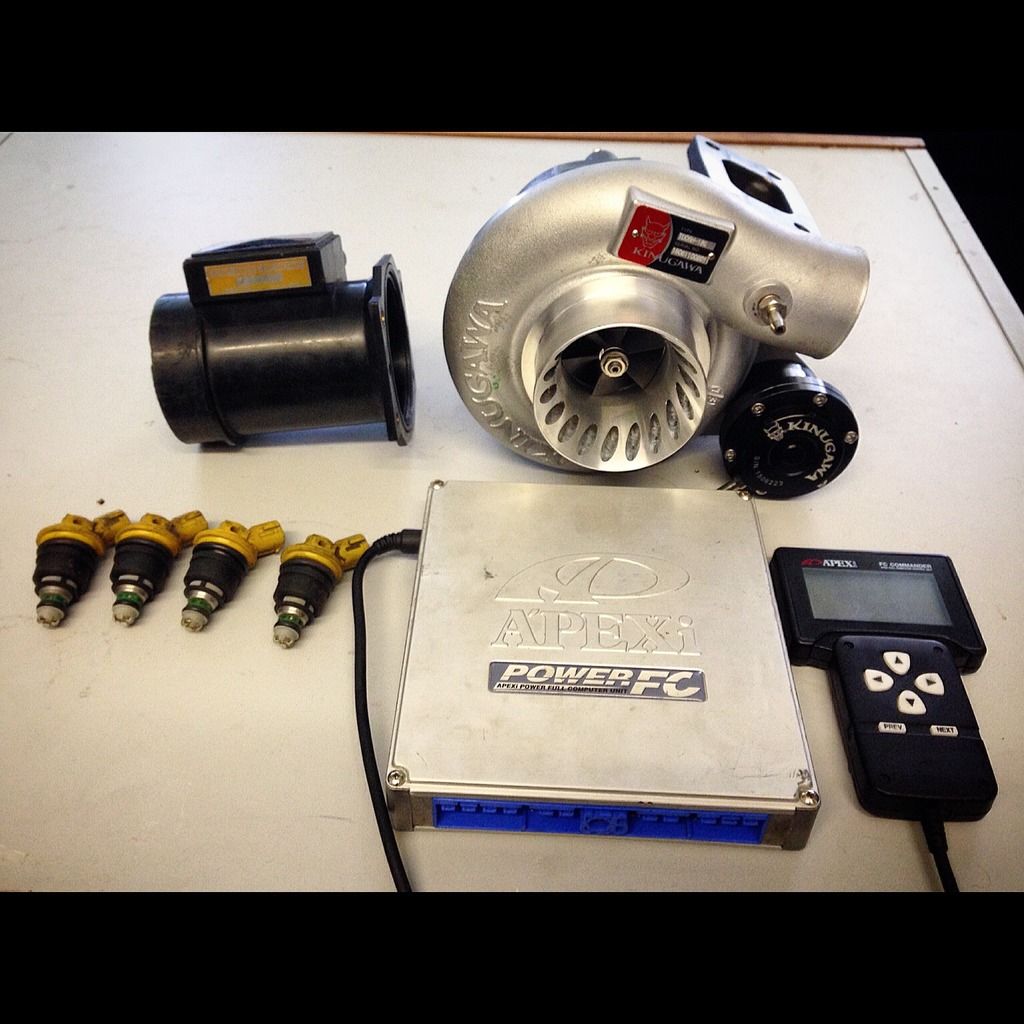 Once I had everything I needed I parked her up next to my old s13,which was now looking very sorry for itself, and proceeded to start taking them both apart.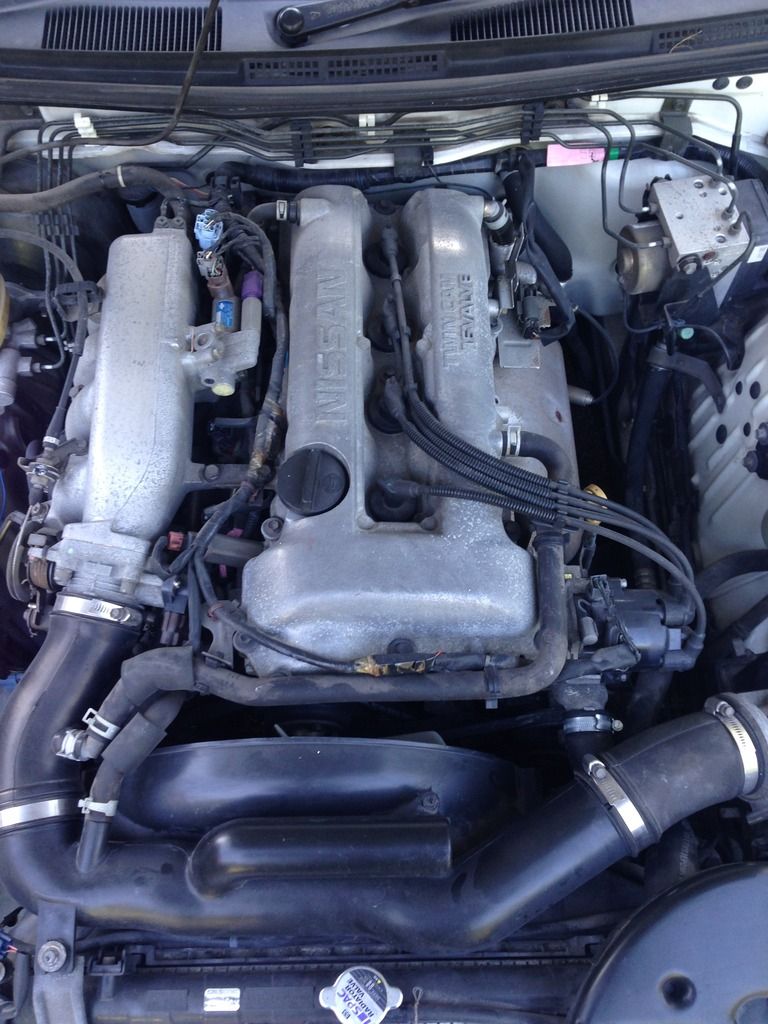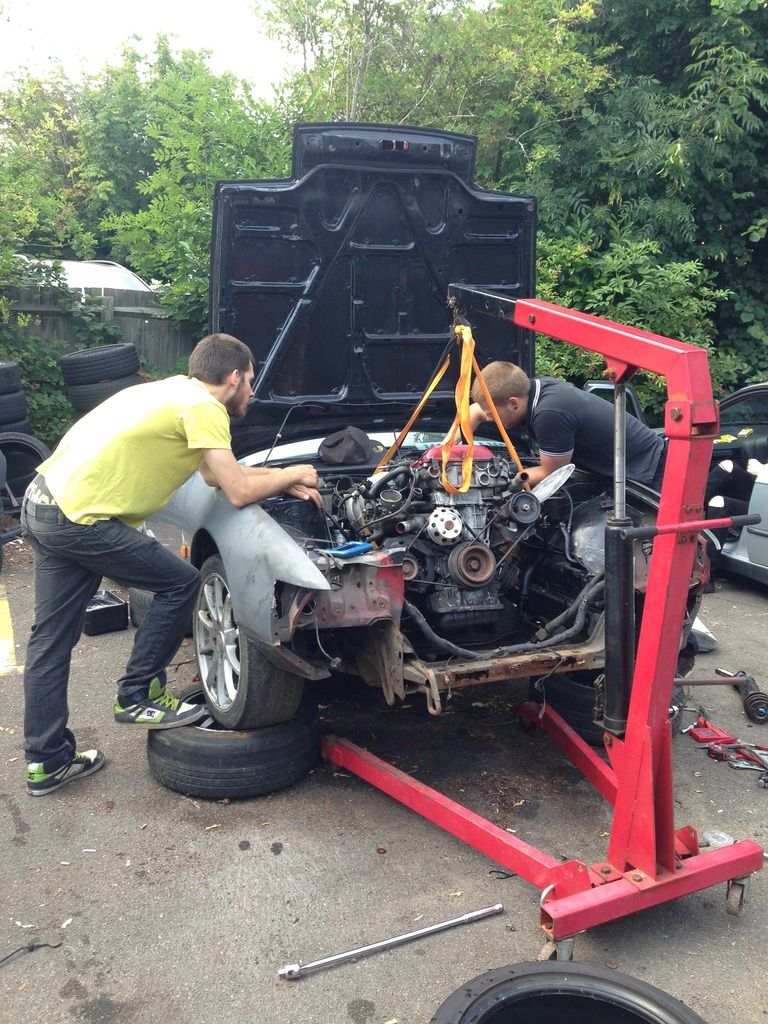 Here's what the s13 used to look like incase you were wondering haha!