Joined

18 July 2009
Messages

323
Reaction score

0
Points

0
Location
Country
ADMIN EDIT: S15OC is NOT responsible if you cause any damage to your car or yourself. Removing an airbag can be dangerous.
Just thought I'd do a little write up on changing the steering wheel, seeing as I've just done mine.
First thing to do is disconnect the battery. Safety first and all that, you don't want an airbag blowing up in your face.
Next, remove the 2 panels on either side of the steering wheel to expose the bolts holding in the airbag. Now you need to remove these to release the airbag. They're a torx T3 security bit, and damn tight as they have got some locking fluid on them. I managed to snap my screwdriver bit 1 of them
. Now the airbag should be free, and just needs the wire unclipping to remove it.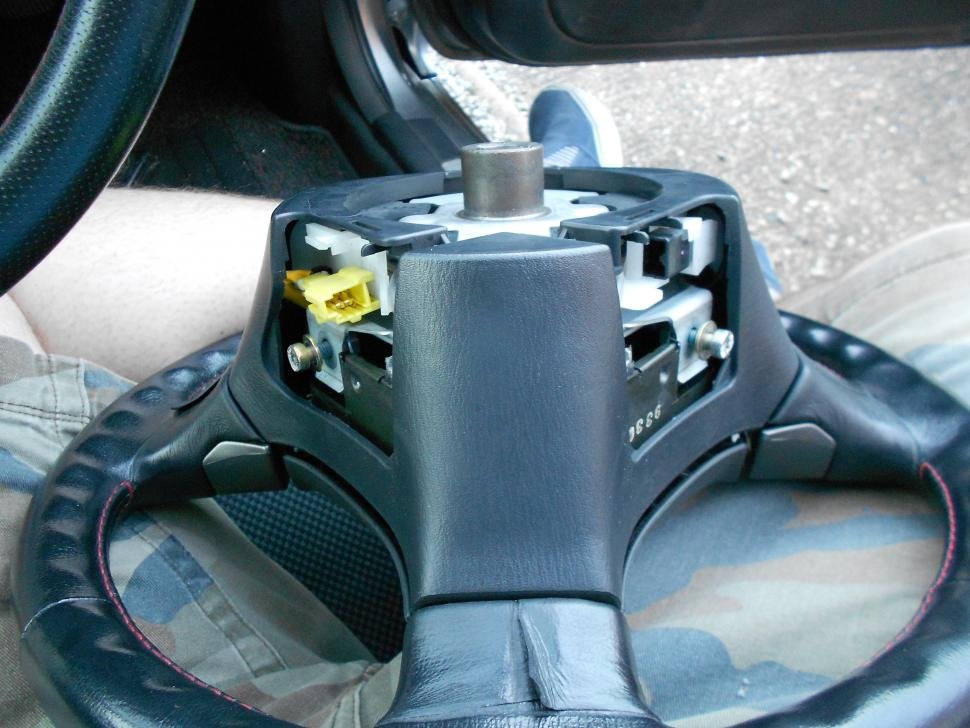 Now you should be able to get to the nut holding the steering wheel on. Undo this, but don't remove it. Now pull on the steering wheel towards yourself to pull it off the splines. The nut will stop you from smacking yourself in the face when it releases :thumbs:
Once the steering wheel is off, remove the shroud from around the column. There are 5 screws on the bottom, and a little ring around the key hole holding it on.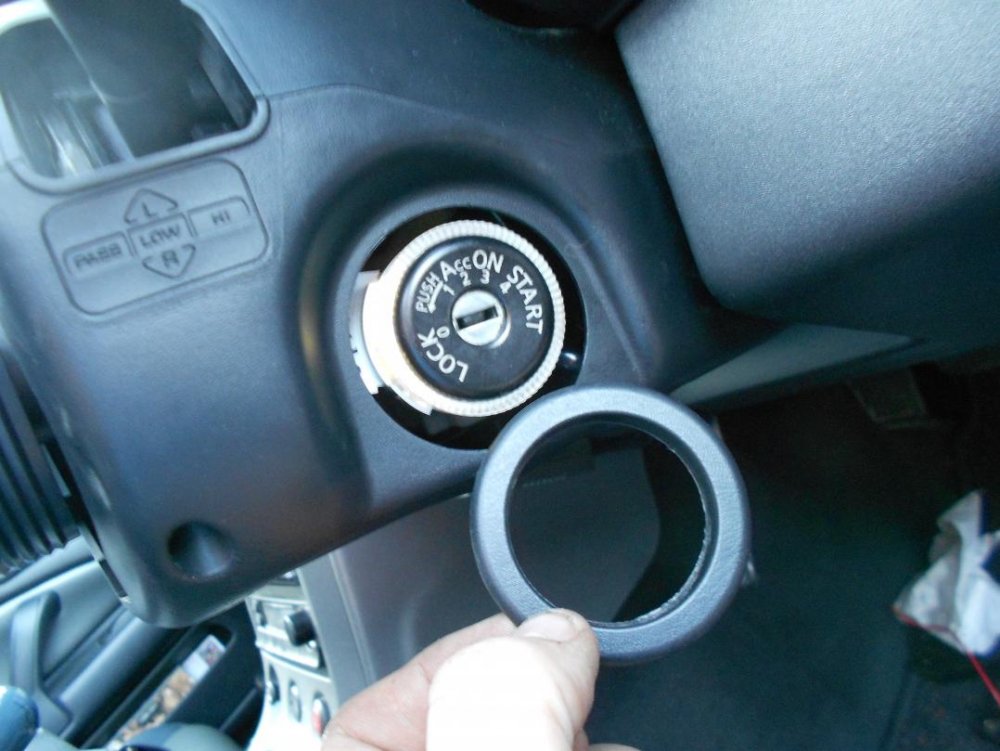 I didn't really want to for out a load of money on fancy boss kits with plug in bits for the airbag and indicator cancelling, when a cheaper on would do just as good a job with a little work.
First job was to drill the little holes for the indicator cancelling bit to locate in. I used a little piece of clear plastic to trace the holes from the original steering wheel, the drilled them out and used this as a template to drill the new boss, which left it like this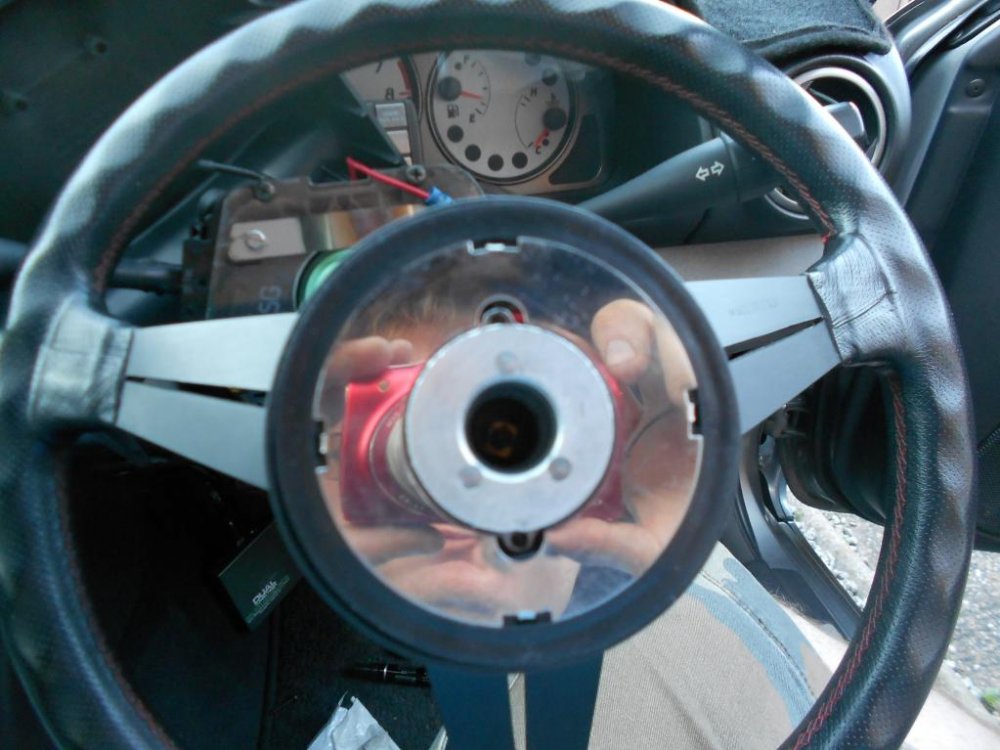 .
Next, the wiring side of things. I didn't want to do anything that wasn't reversible, so I took the spinny yellow disc thing and relocated it underneath the dash by your left knee, by the pocket bit.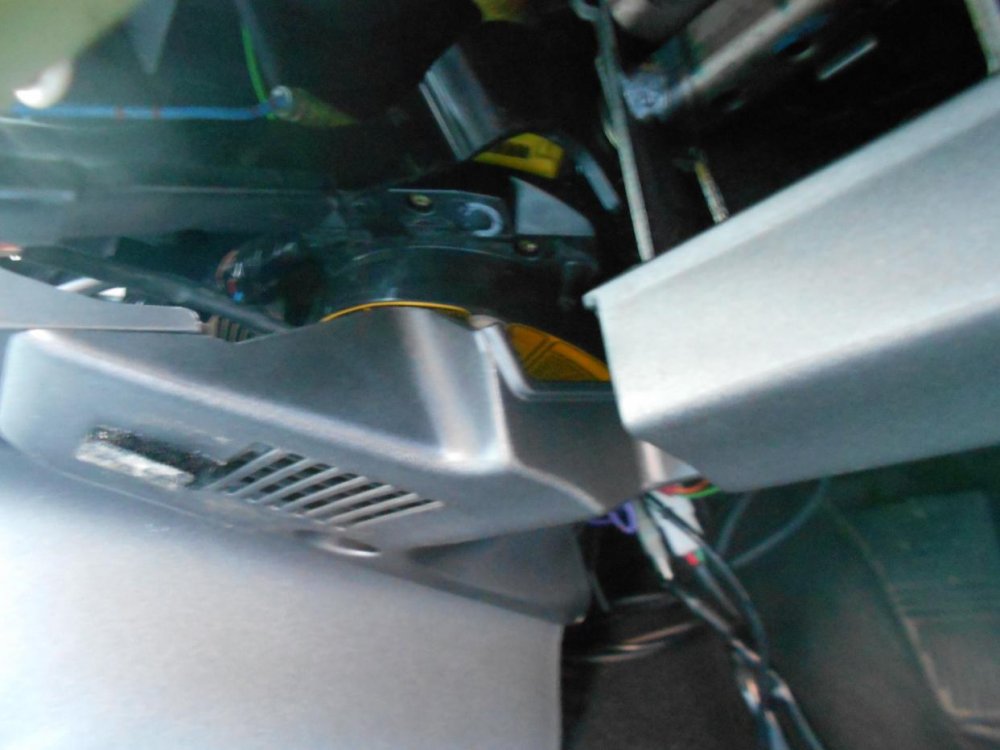 To stop the airbag light coming on, you need a 2.7 ohm resistor. It was 26p from Maplin, and was the main reason I didn't want to spend a load extra on fancy kits with special plugs, when the same result can be had for next to nothing. The tail ends of the resistor will push straight into the plug easily. The red wire is for the horn, and need plugging into the brown wire on the loom. I trimmed down a thin spade type connector I had to fit into the plug, so it is easily removed with no damage if required.
The wires reach over okay, and it also has easy access to the horn and airbag wires here by removing the pocket from the dash.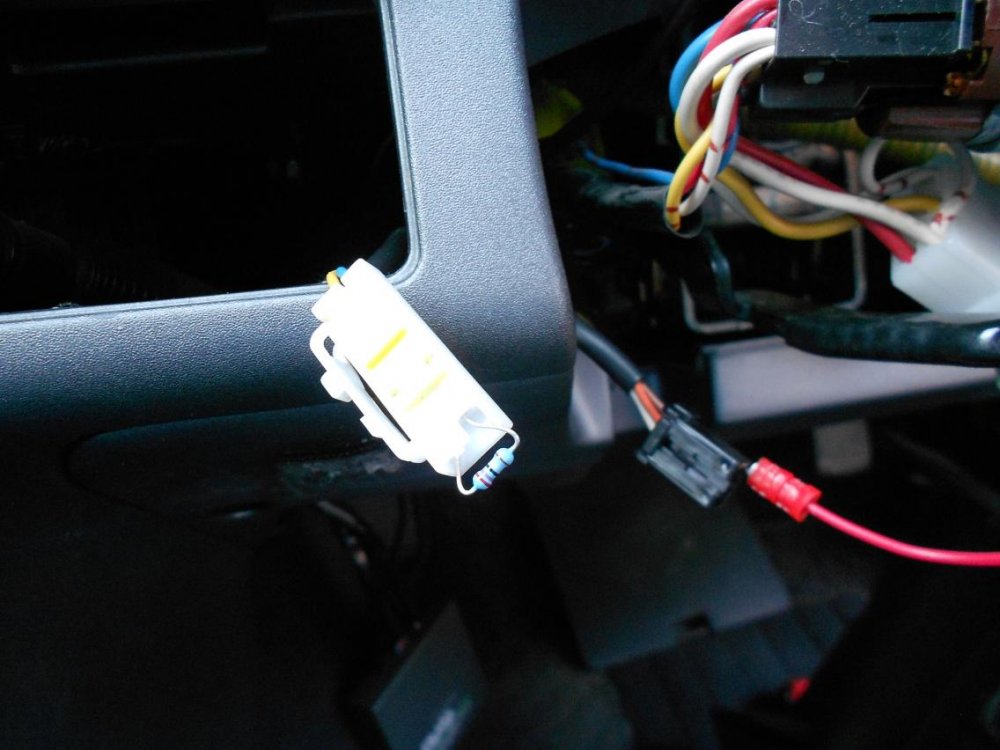 Last edited by a moderator: