Joined

18 September 2011
Messages

726
Reaction score

0
Points

0
Location
Country
Guys I have replaced my inner tie rods and outer tie rod ends with Tein units, and also replaced my steering rack bushes for energy poly bushes.
I still notice a slight dead zone and notchy feeling when moving left-right from dead centre.
I think I have pin-pointed the problem to be the lower universal joint where the column meets the rack:
Example pic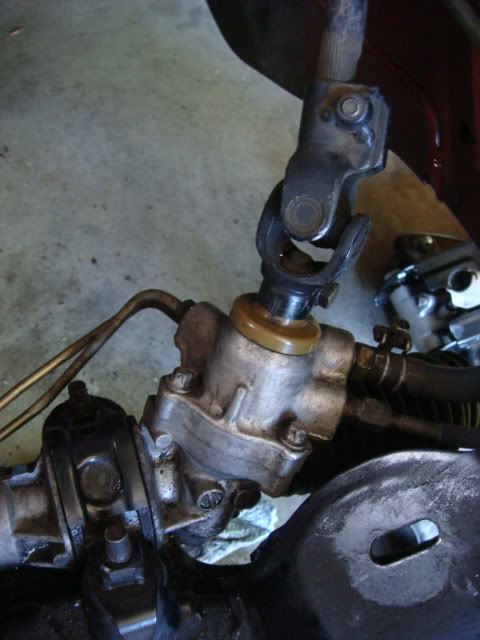 I have replaced this part TWICE on my sisters Vauxhall Corsa, so it is definitely a part that wears over time.
Does anyone have access to NissanFAST to get me the part number for this Universal Joint? And or does anyone know whether it is the same as the S14 unit?
i want to ideally get it replaced by mid next week - Nurburgring trip!
thanks in advance!
-David