Fitting a Cusco rear strut brace to a Nissna SIlvia (200SX) S15
This is a guide on fitting this,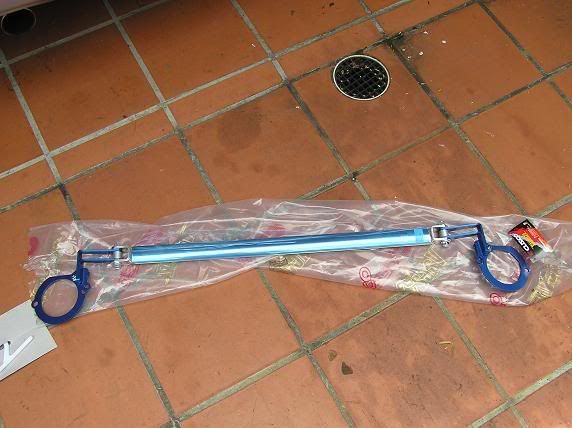 Into one of these.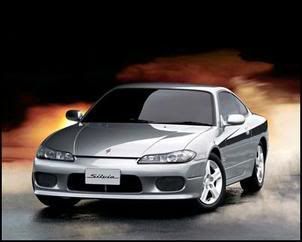 WARNING:

MAKE SURE YOUR CAR IS ON A LEVEL SURFACE AND YOU TAKE ALL THE APPROPRIATE SAFETY PRECAUTIONS. S15OC OR MYSELF WILL NOT BE LIABLE FOR ANY DAMAGE CAUSED TO YOU OR YOUR CAR WHILE USING OR FOLLOWING THIS FITTING GUIDE.
1) Fold down the rear seat.
2) Remove the Child seat restraint hook (marked with a red circle. It's 12mm bolt if you have one). To remove parcel shelf, firstly remove your 3rd brake light. Press on the sides of the brake light and lift up at the front. Then slide the light towards the front of the car. Disconnect any wiring. Then to remove the parcel shelf itself, slowly apply upward pressure on the parcel shelf. There are 5 clips that hold the parcel shelf on. It should pop off quite easily.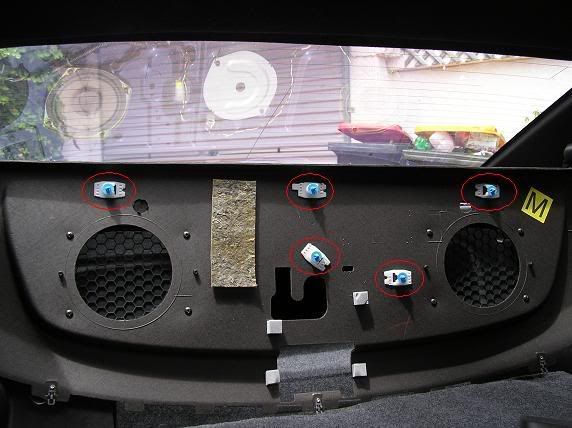 3) This will expose the top of the rear struts. Remove the 2 x 12mm nuts (marked with read circles) and the black reinforcing ring.
4) Remove the rubber trim and fold back the cardboard backed carpet. This may require a little effort to get the carpet to sit right. This will expose a hold in the forward part of the recess where the top of the strut bolts to.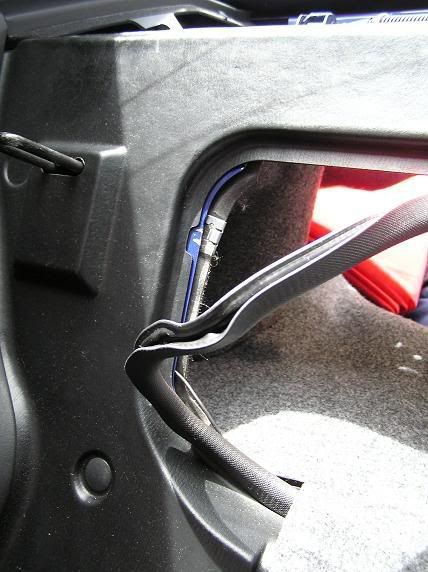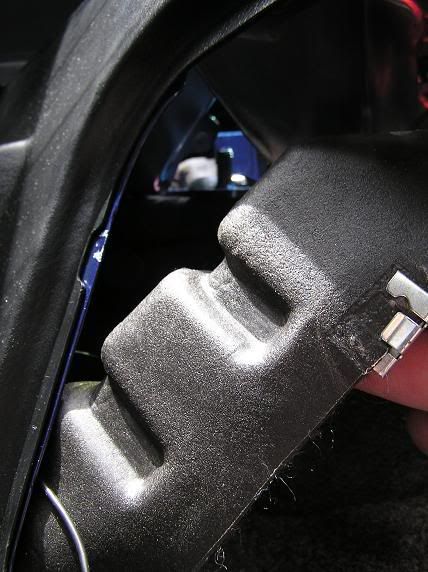 5) Fit the bracket to the top of the strut. This may take a little work as you have to make both brackets fit through the small hole in the strut recess and get the bracket to fit on top of the strut threads.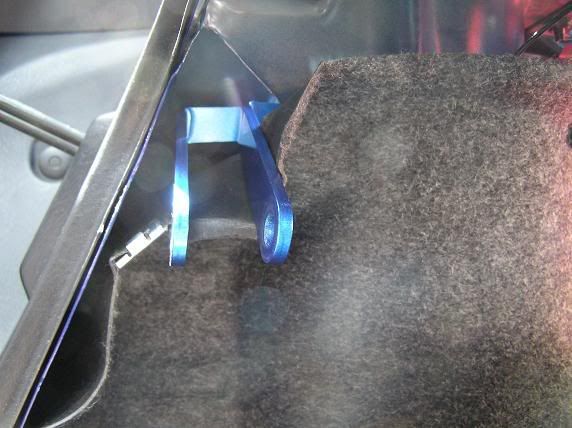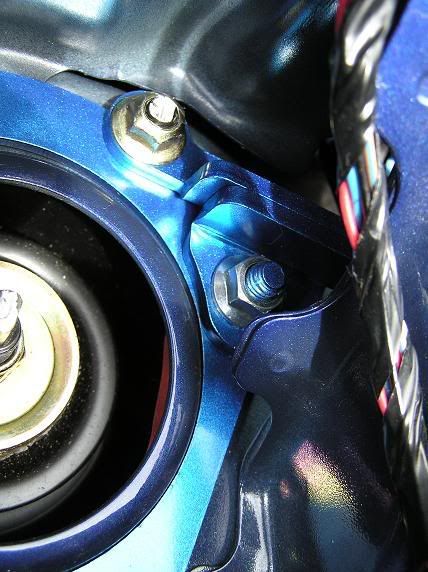 Last edited: