Joined

24 November 2009
Messages

1,122
Reaction score

0
Points

0
Location
Country
This is just a basic guide for those who don't know how to do it on how to overfill the gearbox, beyond the filler plug on the box itself. It was new to me so i guess it'l be new to some of the newer owners aswell
Firstly, jump inside your car and eye up the gear stick: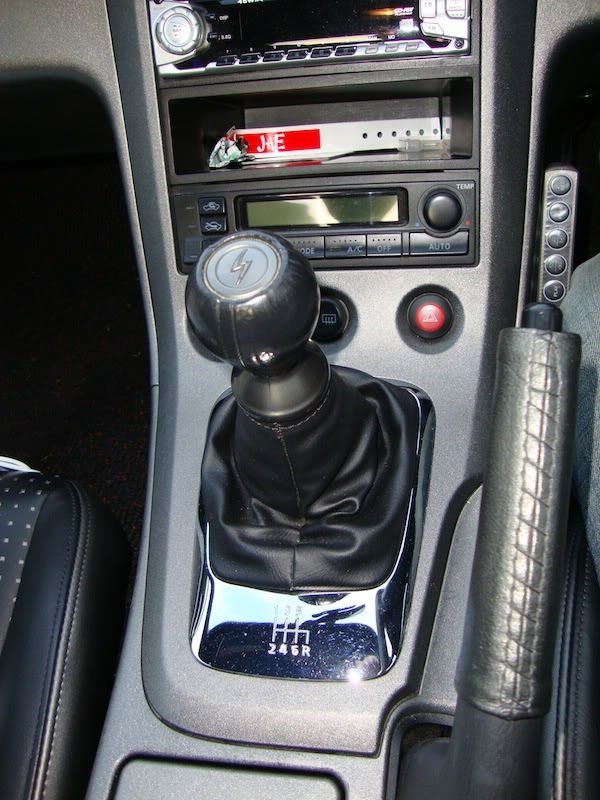 Remove the gear gaiter by giving it a squeeze at the base and pull upwards (you need to un-pop the popper at the top). Lift it off the top, then lift the plate with the gear 'map' upwards, it just 'clicks' out: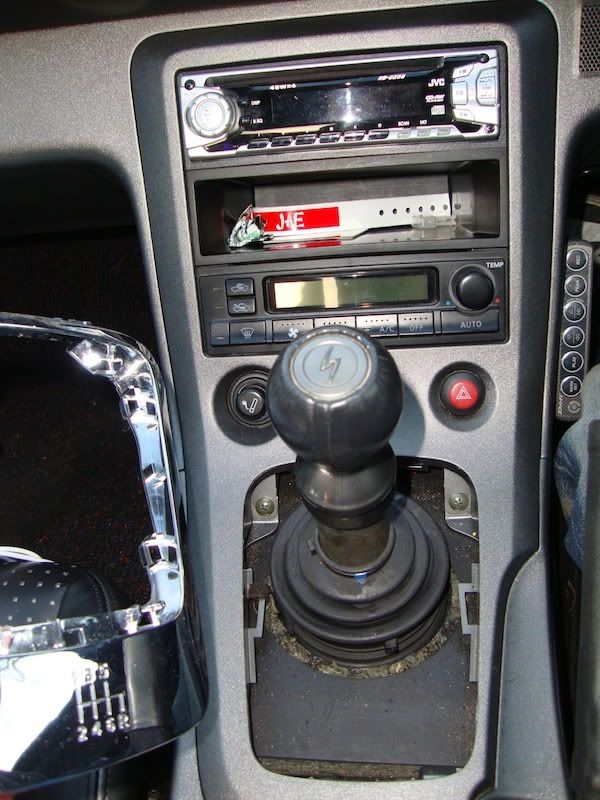 Then You need to unscrew the two screws either side, just forward of the stick. The main console will then just lift upwards and out: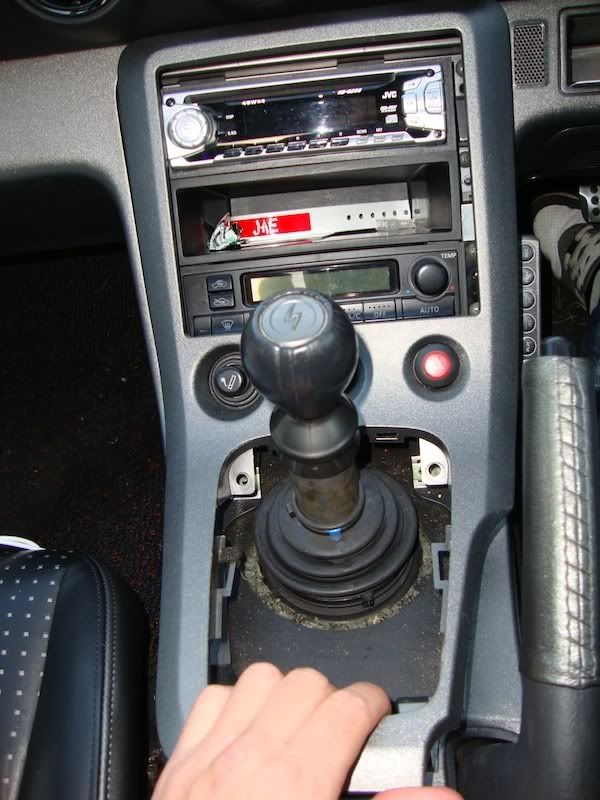 Slide the console to the left unless you want to unclip all the connectors, but theres no need to. Then you need to unscrew two more screws at the base of where the console was: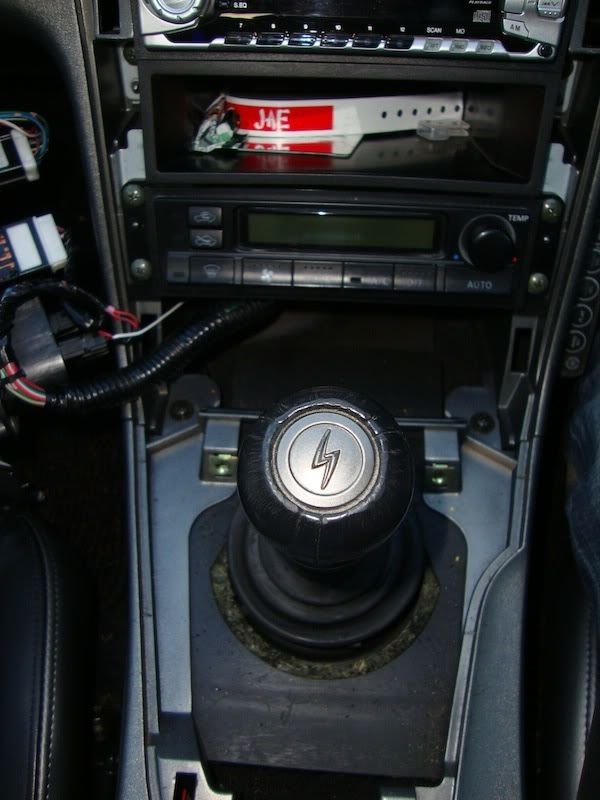 Remove the two screws inside the arm rest..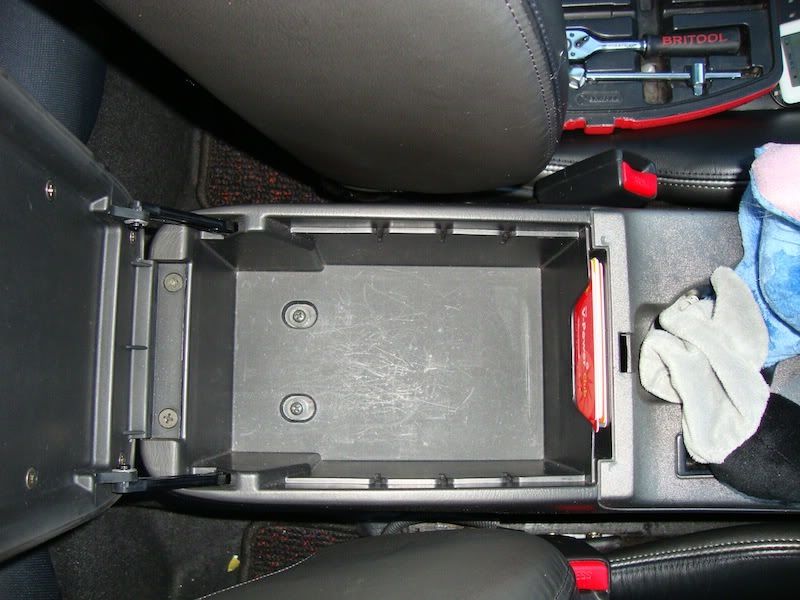 Lift the large centre bit upwards enough to unclip the light connector for the rubbish bin:
This leaves you with the following.. Slide away the foam bad from around the base of the stick:
Theres then 3 cable ties on the base of the gear stick you need to remove, so make sure you have replacements, or can unclip these ones so you can use them again: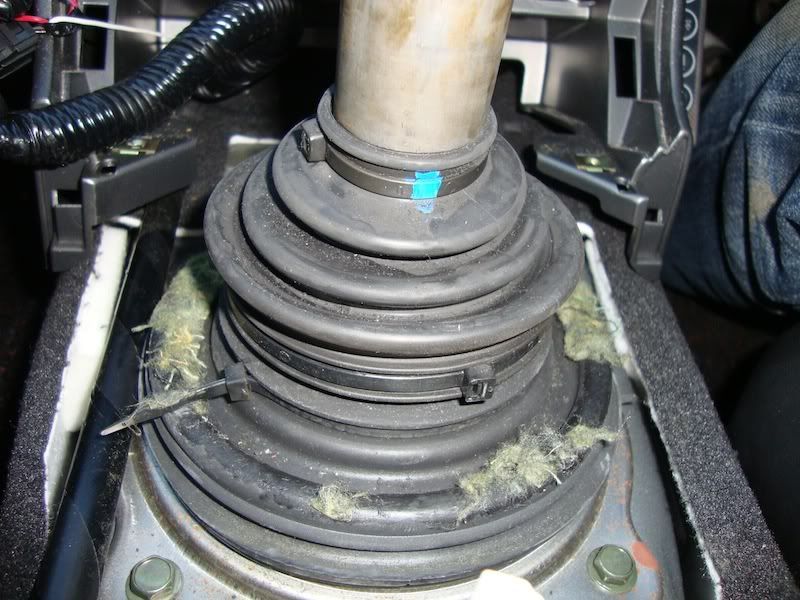 Lift the top rubber gaiter upwards, turning it inside out so that you can peer inside. This will reveal another gaiter with a hard plastic top which you need to pry off with a screwdriver: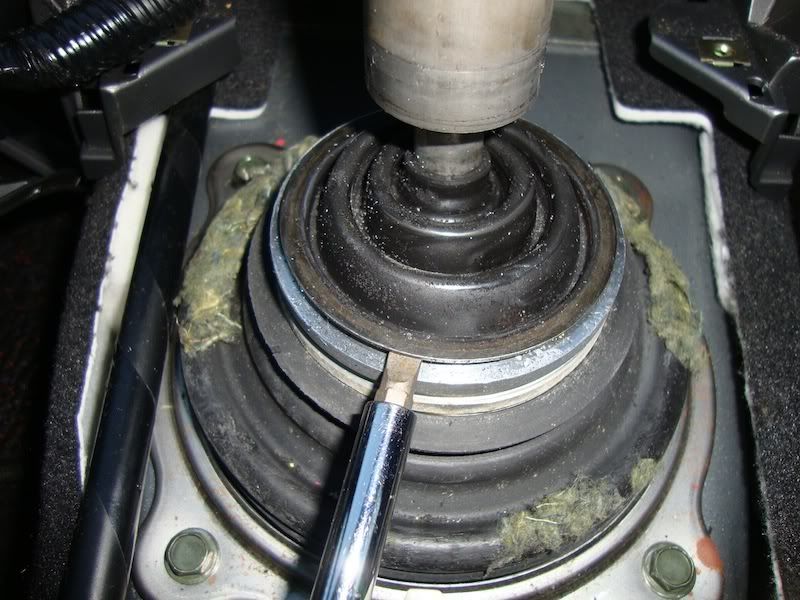 Once this is up you'l see yet another rubber gaiter. This one though, needs to be cut to get inside. Just stab it a few times with a knife and it'l rip out. Its not that important as the hard one you just removed is air (& oil) tight.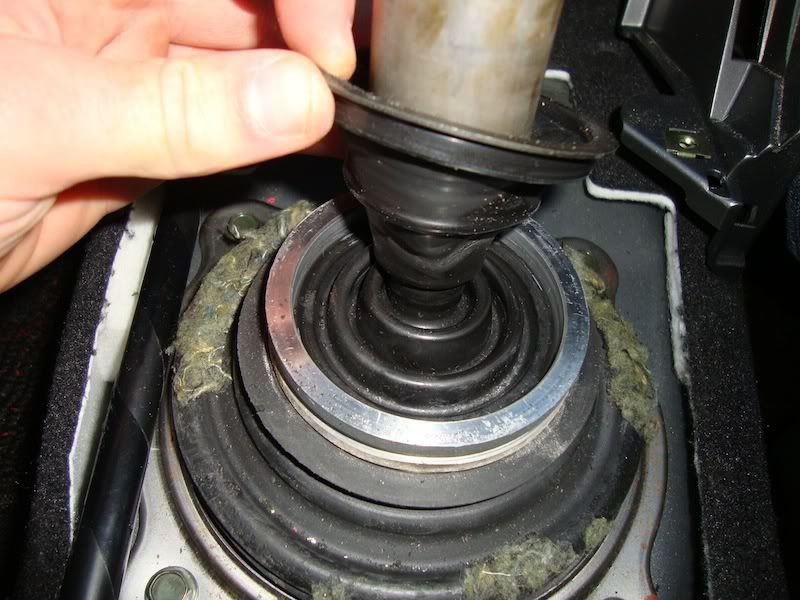 What you'l be left with is a view directly to the base of the gear stick, and if you stick it in Reverse (so the stick is furthest to one side & out the way) you can see one of two holes from which you can top up your gear oil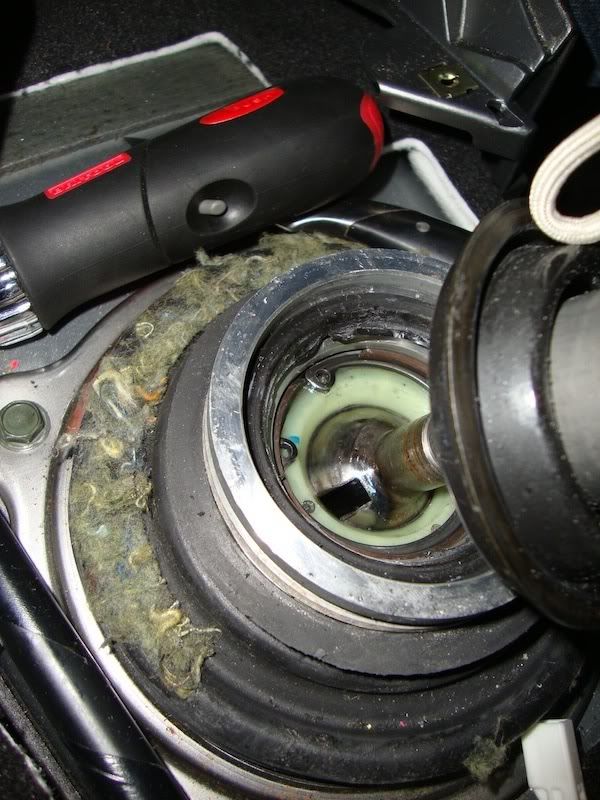 I cant give you a specific amount of how much to top up here when doing your oil change, so accept no liability for any damages from acting on this guide.
Thanks for reading!
PS - you dont HAVE to remove the main center bit with the cup holders etc in, hoever it just makes it a bit easier to get at the gear lever in my opinion, and easier to remove and replace the foam padding