Joined

13 July 2010
Messages

567
Reaction score

12
Points

38
Location
Country
Hi Guys,
I've had my S15 for about a month so far and have been busy on the mods, manifold/down pipe fitted plus some bolt on parts (Blitz air filter/HKS SSQV3/Craft Square mirrors etc), waiting on the injectors to get the new turbo, Fuel Reg, HKS Fcon fitted and mapped.
I know the S15's are sideways happy, and it may well be the Drift spec Coilovers but i'm finding the back end steps out just changing lanes when on boost? Ideas.. Having the suspension geometry check next week, hopefully it's just the set up.
Wheels and engine internals are all planned for next year, will update as the build comes along.
Engine
Boost set at 0.9bar
Greddy FMIC hardpipe
HKS Oil Cooler
Greddy Filter relocation kit
Tomei Super Oil Block
HKS SSQV3
FWIN Ali Radiator
Blitz Sonic Power Induction Kit
Owen Development Manifold
Owen Development Turbo Downpipe
Owen Development GT2871r
Apexi Front Pipe
Apexi De-cat
Fujitsubo Exhaust
DIF Turbo oil and coolant lines
Billion/Samco/Greddy Hoses
Walbro 255l Fuel Pump
Cusco Strut Brace
GD CF Cooling Panel
Nismo 740cc Injectors
Tomei Type S Fuel Regulator
Greddy Fuel Pressure Reg adaptor
Circuit Sports billet fuel rail
Cusco oil catch can
Colour matched intake manifold and rocker cover (powder coat)
Suspension
Tein Type HE Drift Spec Coilovers
Tein Tie Rods and Ends
Energy Suspension Subframe Bushes
Energy Suspension Rear Arm Bushes
Driftworks Solid Diff Bushes
Interior
EPR CF Radio Surround
Yashio Factory Gear Knob
Yashio Factory Gaiter
Yashio Factory Spin Knob
Greddy gauges
Luxer1 Blue LED interior light
Alpine IVA-W520 (Double Din Touch Screen)
HKS Camp 2
Exterior
Advan AVS T6 17" Alloys
Carmake T&E - Vertex Lang Kit
BN Sports Bonnet
Yashio Factory LED rear lights
Craft Square TCA-N1 Mirrors
Moonface rear wiper delete
Electronics
HKS Fcon V Pro (ver 3.3)
HKS Fcon MAP and IAT sensors
HKS Camp 2 (with EGT, boost, water temp, oil temp, oil pressure sensors)
Apexi AVC-R
Clifford Avant Guard 5.5
YASHIO FACTORY Okachan Tenka Ignition Harness
Brakes
Front
Brembo (EVO) conversion
Anti-squeel shims
DBA4000 discs
Ferrodo DS2500 Pads
HEL brake lines
Rear
DBA4000 discs
Hawk HC+
HEL brake lines
Motul brake fluid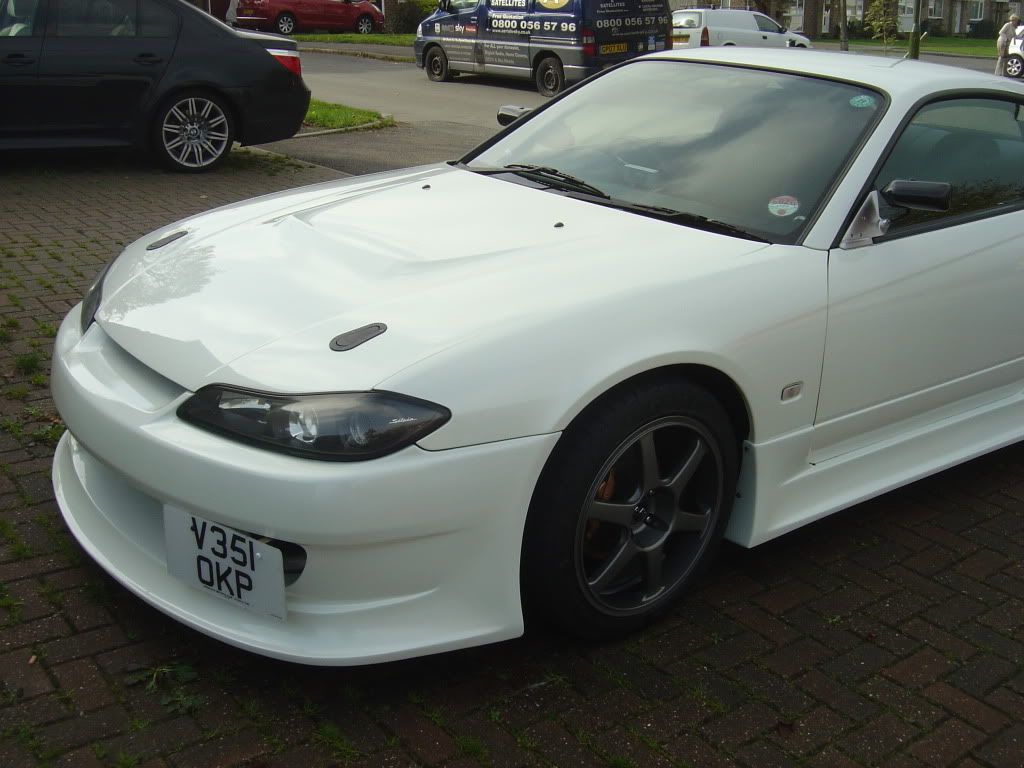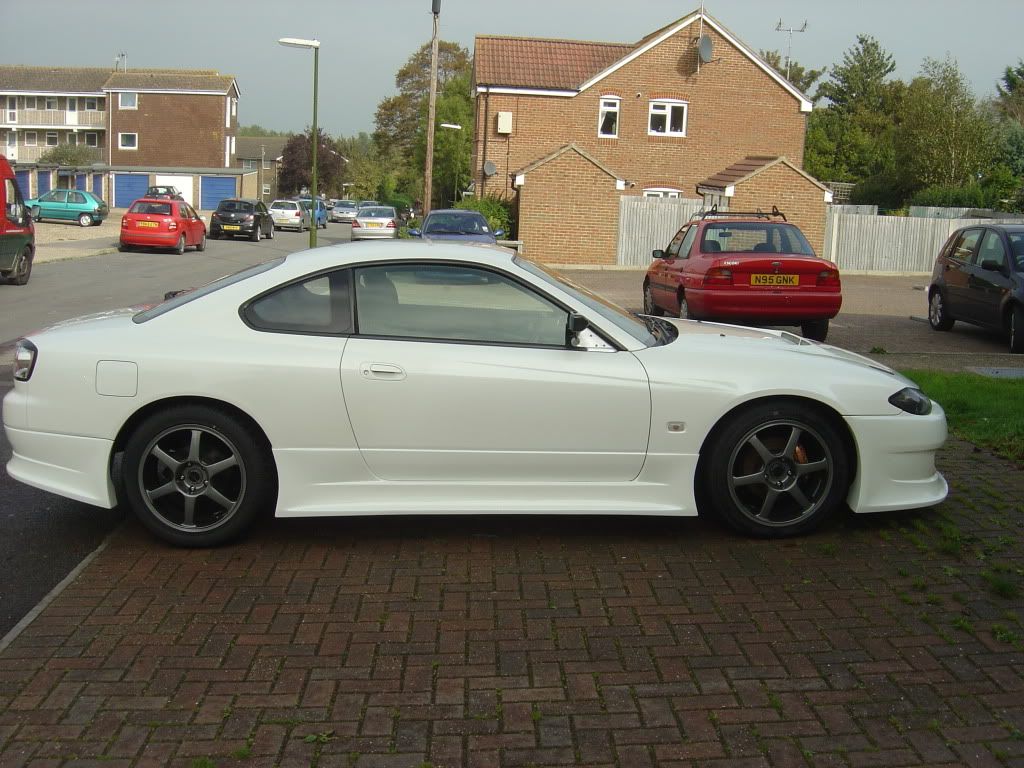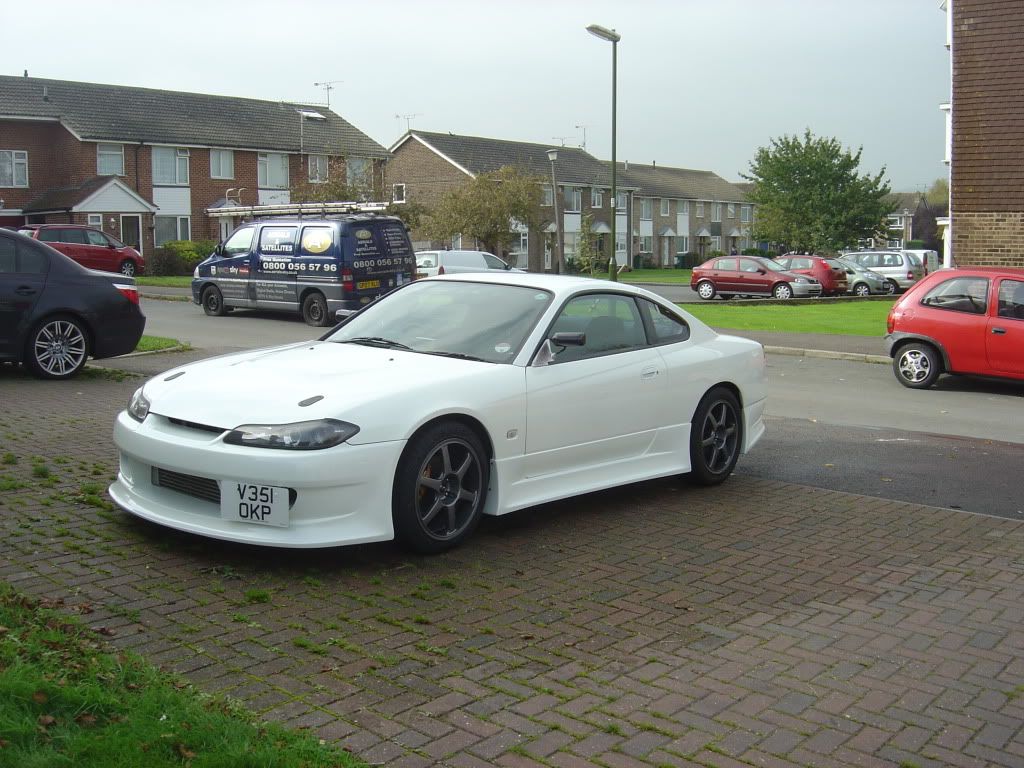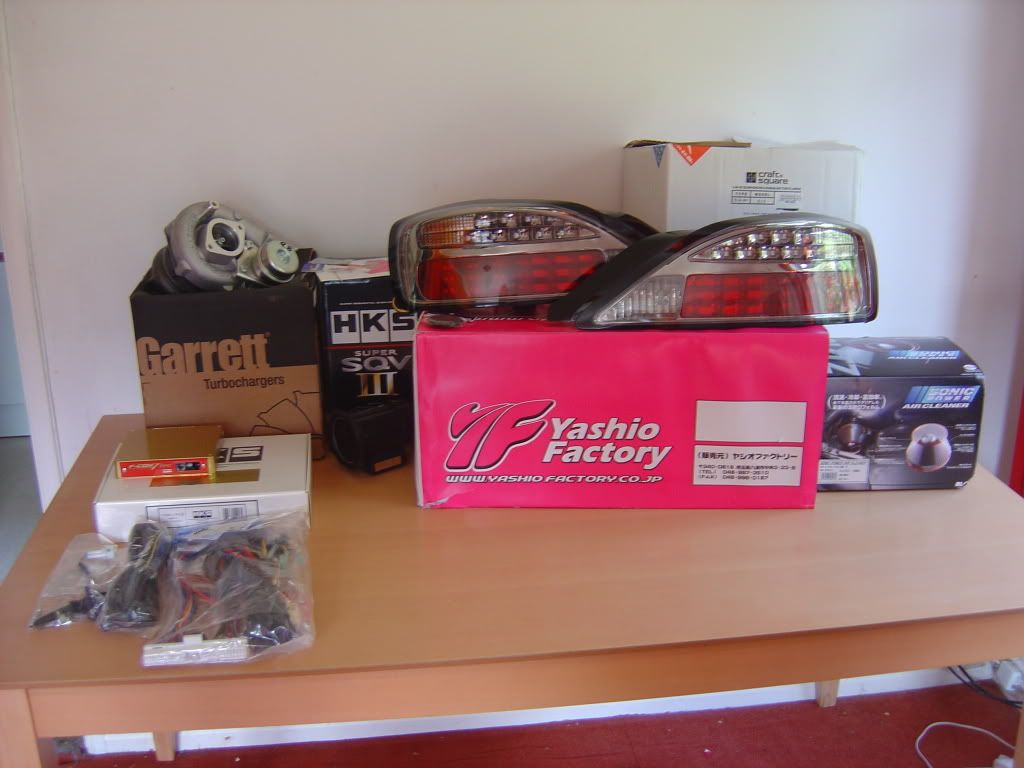 Last edited: